With Valentine's Day less than a week away, many people are rushing to find the perfect gifts for their loved ones. By far the most popular choice of valentine's gifts are flowers, the true representation of love and admiration. However, making sure that you find the perfect flowers that your special someone will love is not all that simple. 
When it comes to picking flowers, everyone has their own personal preferences. This means that in order to know what flowers to get your partner, you must know them very well. If however you are slightly stuck, these are the 5 most popular valentines flowers.
Flower 1 – Roses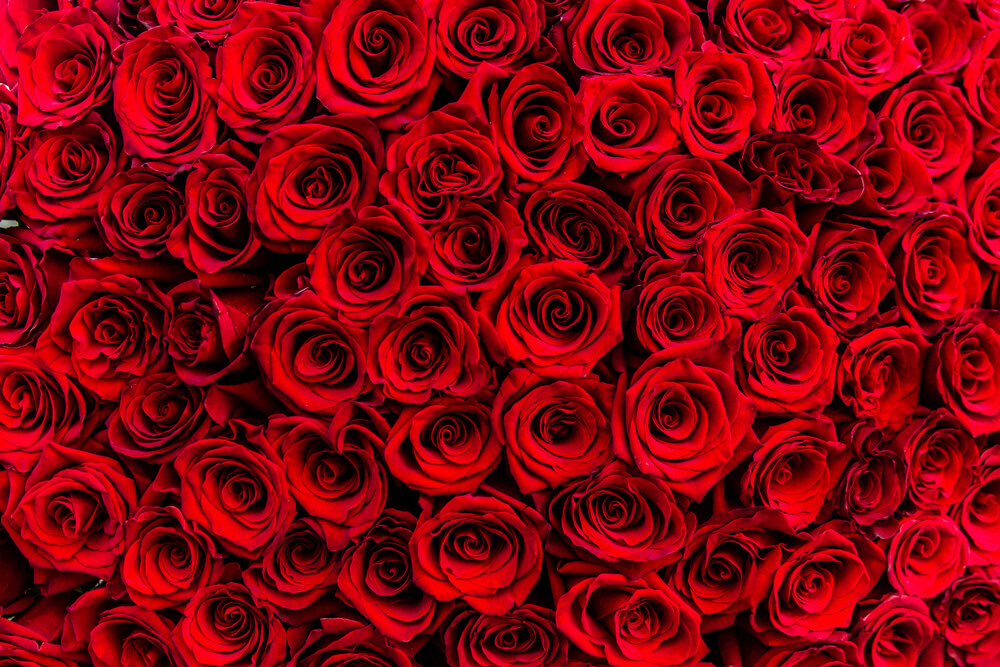 Unsurprisingly, roses are the most popular flowers sold over the valentines period. Most people would directly associate valentines with roses and they would not be wrong too. Over 200 million roses are said to be produced every year for the valentines season, and you can still be sure that your local florist or supermarket will be sold out come Valentine's day. 
Whilst they are one of the most popular flowers at all times of the year, they are truly unmatched when it comes to the loving season. Their Valentine's popularity comes from the fact that for centuries Roses have been used as a symbol of love in movies, theatre and of course in real life. One of the very first instances of roses representing love was in ancient Greek mythology where Aphrodite, the god of love, walked through a garden of red roses.
Nothing in the world screams Valentine's day more than a big rose bouquet and a box of heart-shaped chocolates. You can find roses which are suitable for all budgets, no matter how big or small. You can get a single rose, a small bouquet, huge bouquets and luxury roses that are designed to last forever. They are all just as special as the other. 
Flower 2 – Tulips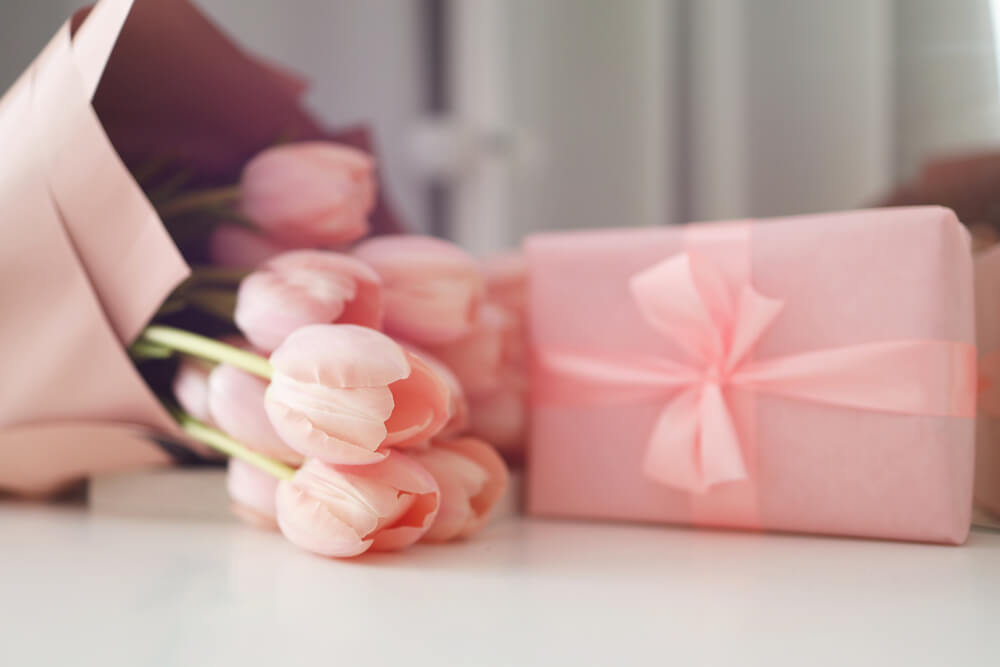 Another flower that is hugely popular over Valentine's period is the tulip. According to sales figures, they are actually the second most popular Valentine's flower. In addition to the fact that they are stunning flowers, loved by many, tulips are a very romantic flower that is said to represent both elegance and grace. 
As you would imagine, over the valentines period the most popular tulip is the romantic red tulip. Not only does the flower perfectly represent the day of love and admiration but the colour also perfectly encapsulates the love and romance surrounding the day.
The Tulip, also known as the Tulipa, originates from Kazakhstan and is a stunning bell-shaped flower with a bright and cheery complexion. Not only do they look beautiful, but they also symbolise to your partner just how much you care for them and appreciate them. While they are too very popular, they do make a nice change to the traditional roses associated with Valentine's Day.
Flower 3 – White Daisies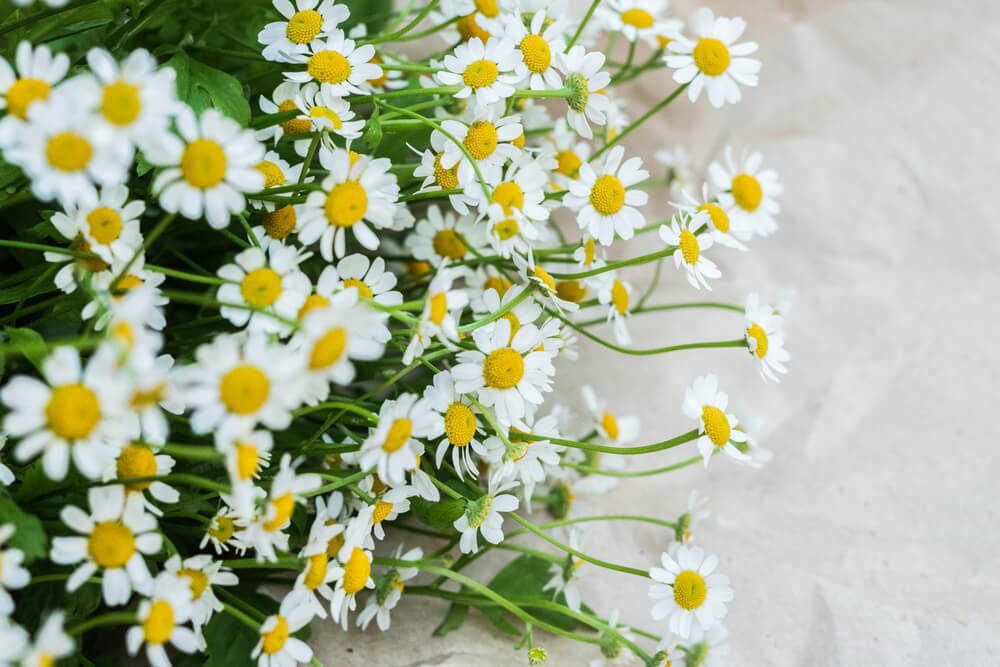 White daisies are another flower that became incredibly popular over Valentine's period. It is incredibly clear to see why, not only is the shape of the flower breathtaking but the bright and fresh colours make the flower an incredibly positive and uplifting gift, perfect for Valentine's season.  
Love is actually steeped in the history of daisies. The flower is known as the sacred flower for the Goddess of love. They are also closely associated with weddings, helping to further extend the romanticism of the flower. This also helps its popularity over the valentines period as people give the flower from their wedding.
These stunning bright flowers symbolise perfectly both purity and innocence through their white leaves and bright pollen centre. These stunning flowers will be sure to put a smile on the face of anyone and brighten up their day. 
Flower 4 – Purple Orchids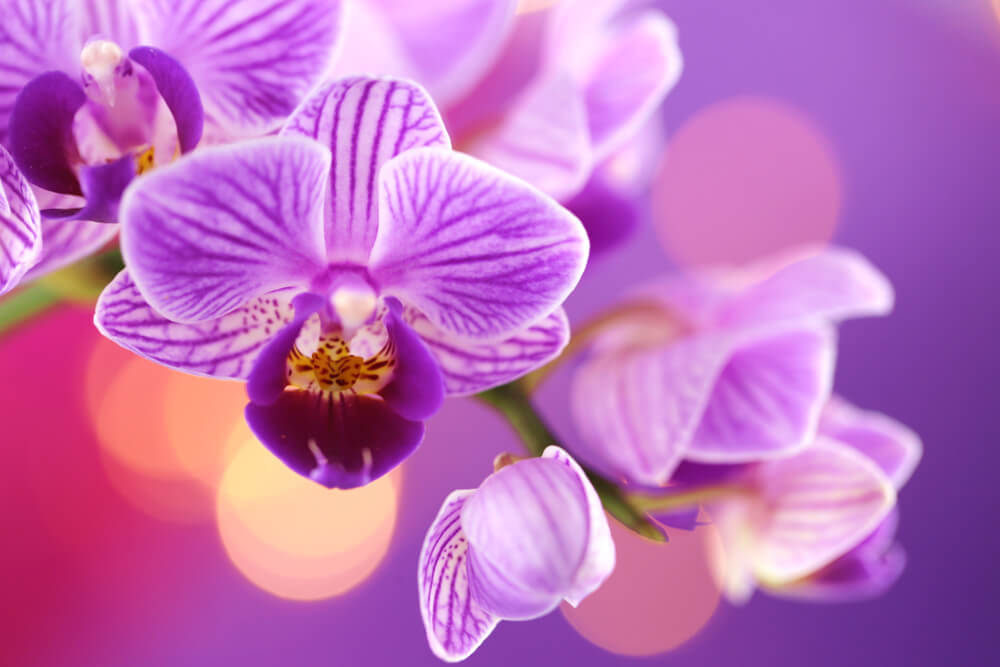 It does not matter whether you are shopping for your partner, mum, daughter, or special friend, orchards are a phenomenal valentines flower. They come in all kinds of colours such as purple, white, pink, lavender and yellow. Therefore, you have the choice of which you believe would suit them best. 
Orchids are a perfect change from the traditional and predictable Rose bouquet. An orchid is also a gift that can last with a small amount of upkeep. Since orchids are potted plants as opposed to cut flowers, they have a much longer lifespan and with proper care can last for years.
They truly are a gift that can keep on giving. If cared for properly then they will continue to provide a new bloom every year. Not only will this provide your valentine with timeless beauty but will also remind them of your love every year.
Flower 5 – Lilies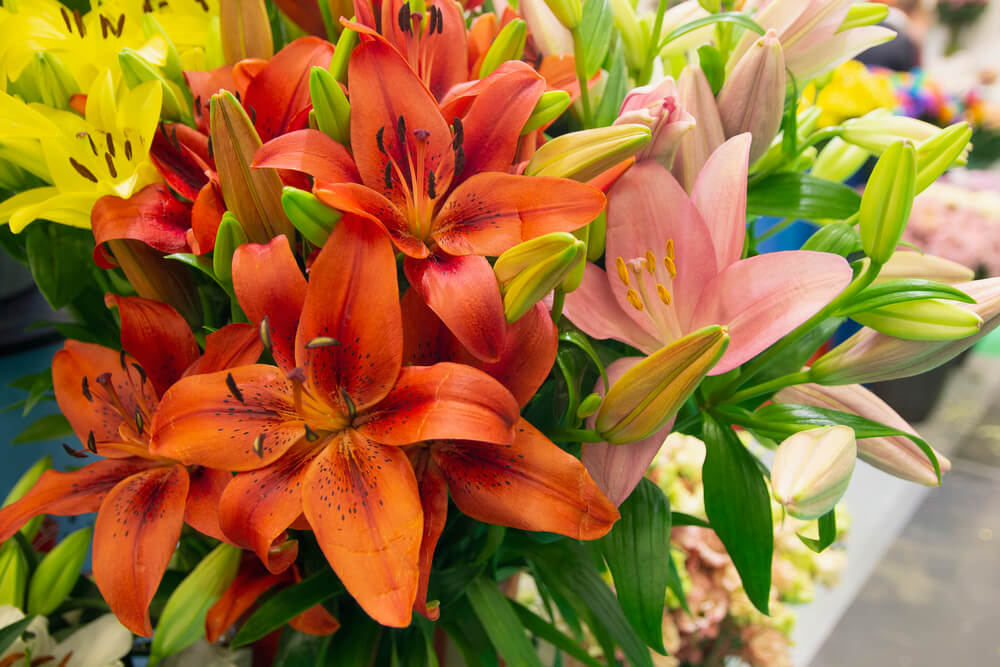 Another very popular valentines flower is the lilies. This stunning flower is among the go-to valentines flowers for many. Not only is the flower beautiful and available in a huge range of colours but they are said to be a symbol of faithfulness, and therefore a perfect gift this valentine's.
Because of the Lilies' size and colour, they make a stunning bouquet. However, they do not just look stunning, they also symbolise many things. Orange lilies highlight the passion, white lilies highlight purity and pink can highlight admiration and romance.
Again lilies are a brilliant alternative to the traditional red rose. Lilies are the perfect gift to let that special someone know just how much you care, without having to go overboard or tacky.