January marks the start of a brand new year and a brand new growing season. January is undoubtedly one of the most dreaded months of the year with Christmas coming to an end for another year and the freezing weather. However, getting out into your garden can be a phenomenal distraction. There are a huge amount of gardening jobs that need to be completed in January to get your garden up to date and ready for the year ahead.
Before starting the January jobs you must be up to date with all of the December gardening jobs that need to be completed. Staying up-to-date and on top of your gardening jobs is essential for a healthy and successful garden.
1 – Rake up fallen leaves from your lawn and borders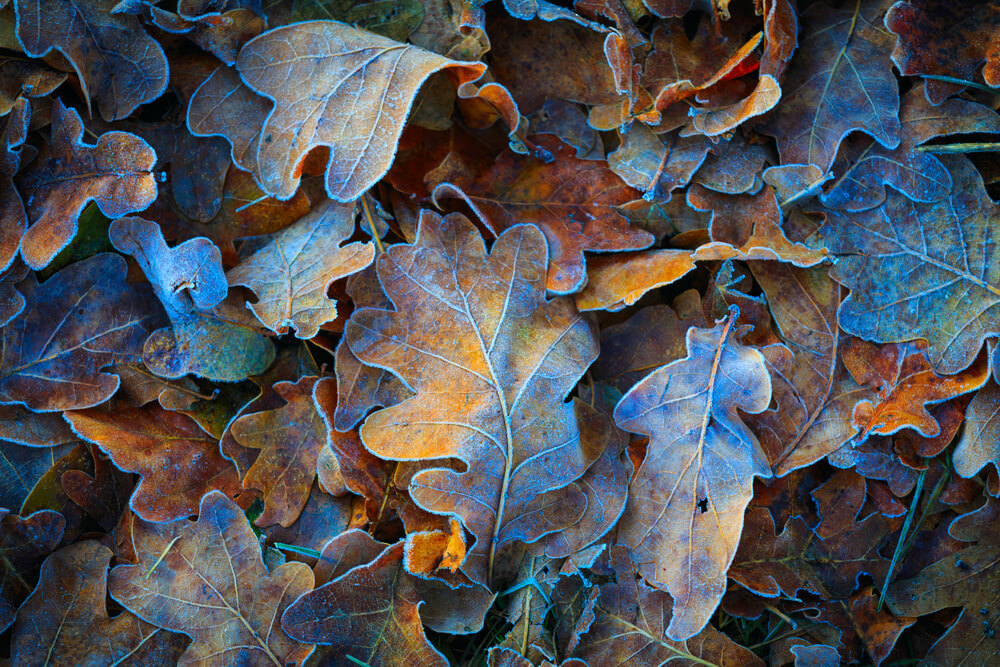 While leaves are not traditionally a winter stereotype, it does not mean that they just disappear the moment winter comes. Leaves are still falling regularly in January and therefore you must rake them up. Although they look pretty with their autumnal colours, they can cause a huge amount of damage.
If leaves are left for too long then they will begin to decay. This can be hugely dangerous for your garden for several reasons. One reason is that decaying leaves can be a breeding ground for bacteria that can then spread throughout your garden and cause considerable amounts of damage.
Another reason is that the decaying leaves produce a substance called tannin. Tannin is an extremely strong dye that can cause a huge amount of discolouration to your lawn which can be extremely difficult to get rid of and can cause permanent damage to your lawn.
2 – Recycle your Christmas tree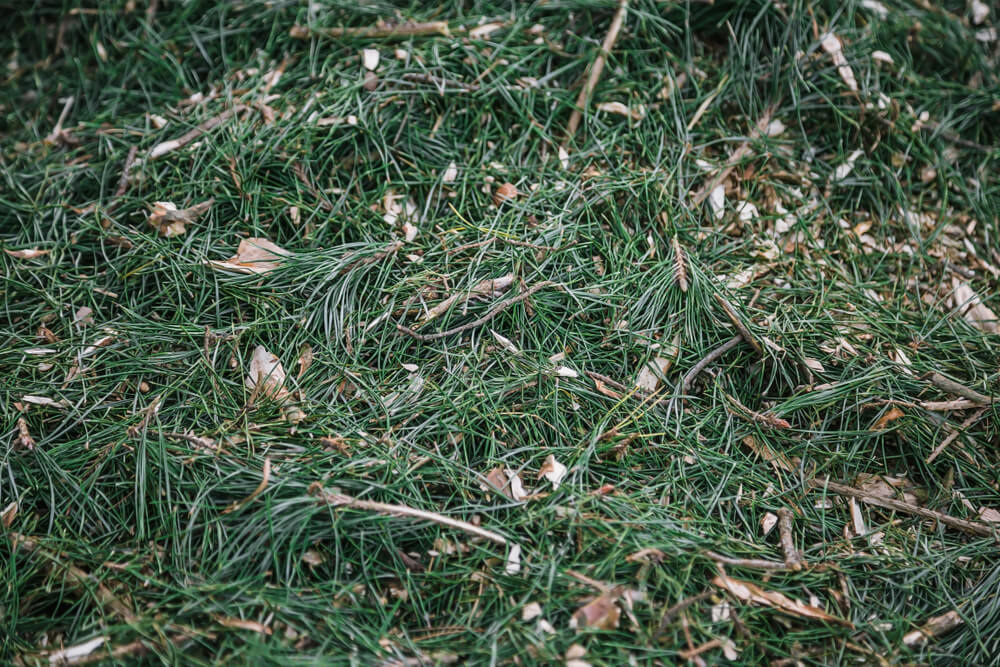 Christmas is over and January has begun, this means that the socially acceptable timeframe to have your Christmas decorations up is officially over. This means that you have to take down the Christmas tree. However, you should not throw it away as it can be used in your garden.
Believe it or not, Christmas trees can be used in your garden as mulch. Shredding Christmas trees into mulch is a brilliant way to reuse your tree and avoid throwing it away. You can then use this mulch around the base of all your garden trees and shrubs.
Mulching has a huge amount of benefits for your garden. It can help to avoid soil erosion and help treat compaction which commonly occurs after long spells of rain. Mulching over the freezing winter months will also prevent your soil from freezing over and killing vulnerable plants and roots.
3 – Top up bird baths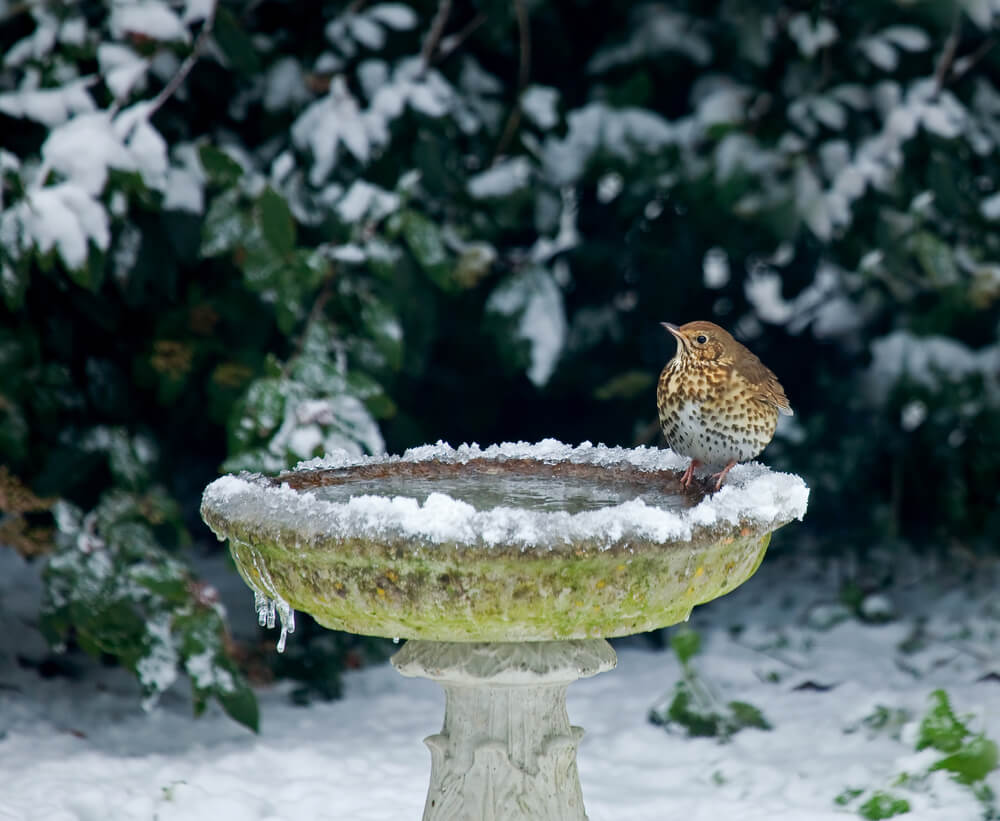 Throughout the whole year, birds are an integral part of the running of our gardens, which is why it is super important for us to give back to them in any way we can. Leaving out water is a brilliant way to support the birds as they struggle to obtain any moisture through what they traditionally feed on.
In the spring and summer months especially, birds play a vital role in our gardens and huge amounts of damage would be caused if they were no longer there. They play a vital role in keeping our gardens clean of harmful pests that can damage plants and spread diseases.
In the winter months, it is important to always add warm water to the bird baths, this is because the water will often freeze over due to the extremely cold temperatures. Frosty mornings are pretty much a daily occurrence at this point and therefore a daily refill and melting of the iced-over water are vital.
4 – Clear old crops and weeds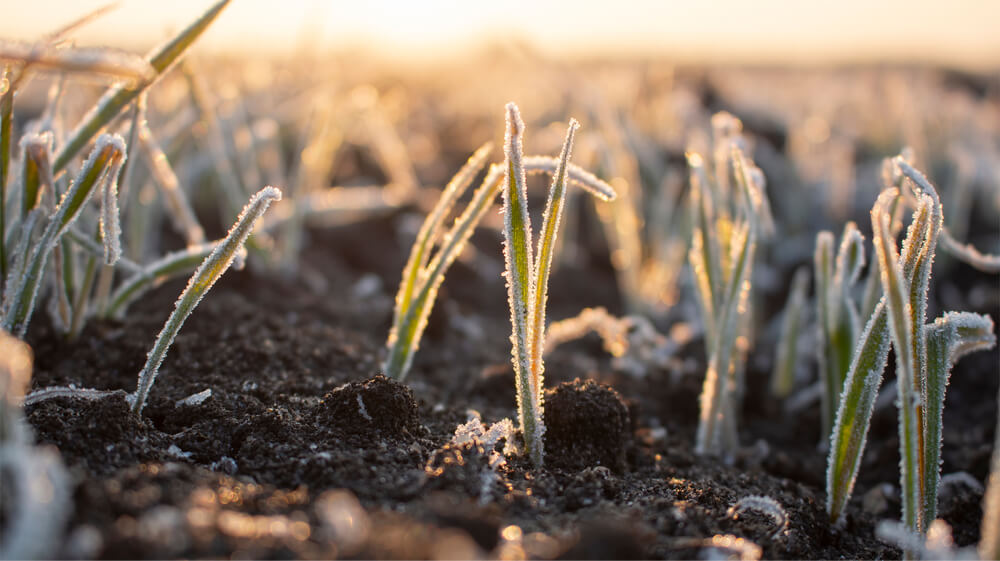 Cleaning away old crops and weeds is a task that should be done every month, just because the weather has turned and the seasons have changed doesn't mean that you no longer have to. If these old dead crops are left for too long then they will start to decay and experience a buildup of bacteria.
This is especially dangerous in the colder months. Colder weather can make it far easier for bacteria to spread and can therefore cause considerable damage throughout your garden if not maintained properly. 
While people usually think of weeds as a spring/summer problem they can also be a nuisance in the colder winter months. Therefore you need to get rid of them as soon as you can to avoid them spreading. Simply add your dead weeds and crops to your compost heap and avoid the damage that they can potentially cause.
5 – Give empty plant pots & seed trays a thorough clean
January marks the start of the new growing season and therefore you need to get yourself and your equipment ready for the spring/summer. Cleaning your plant pots and seed trays is vital to ensure that there are no harmful bacterias that can damage the growth of the new plants.
You should simply scrub them both until they are thoroughly clean to make sure that any excess dirt has gone. This makes sure that all of the potential bacteria that has been left from the previous year's plants have gone, allowing you to not have to worry about your new plants for the upcoming seasons.
Bacteria's that are left in plant pots, seed trays and other gardening equipment thrive in the colder temperatures of the winter months. These bacteria's find it far easier to travel and spread in colder temperatures.
6 – Deadhead winter pansies and other bedding regularly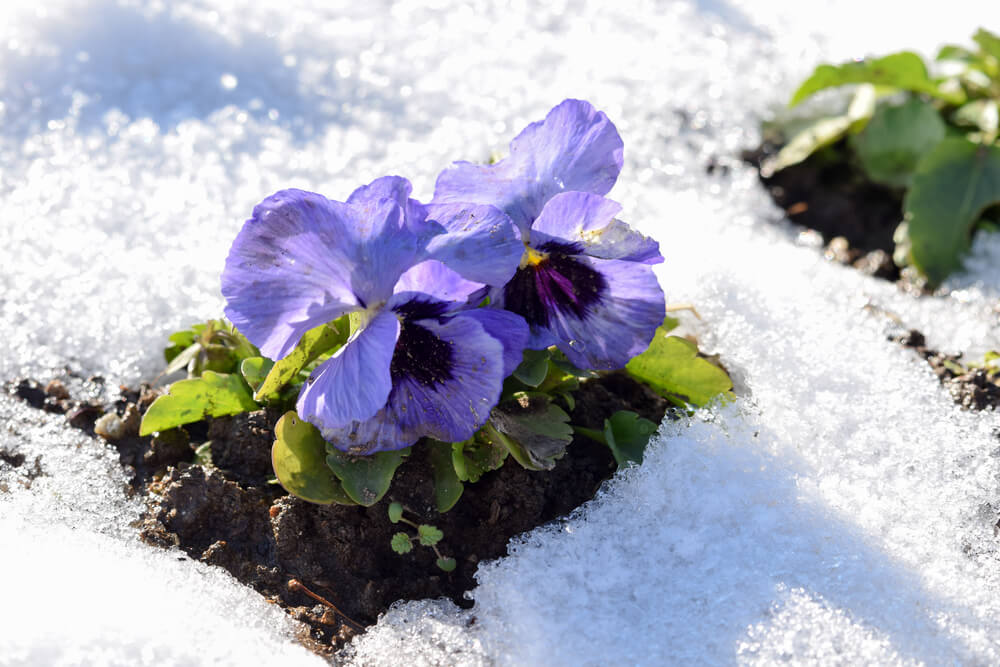 Deadheading is an extremely important part of gardening. It is a task that should be done all year round and to pretty much all plants in your garden. This is because it plays a vital role in allowing new plants to grow through.
Winter pansies are no different, it is super important that you deadhead them throughout the cold and wet months. With winter pansies you should remember to deadhead them regularly. This helps to promote new growth as the dead bulbs are no longer taking up any of the vital nutrients that the plants need to grow. It is also particularly important in the winter months to minimise the diseases that can be spread during wet periods.
7 – Make mistletoe plants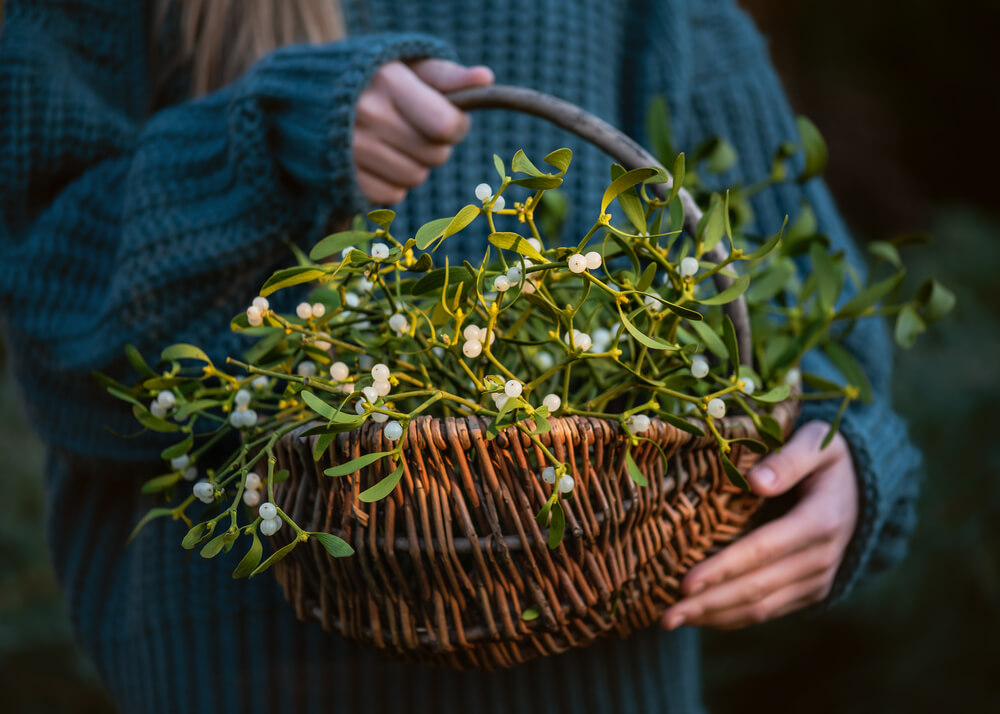 With the Christmas season officially over you may be missing all of the festive decorations, however, you can create your element of festivity in your garden by planting your very own mistletoe plants. 
It is a very simple process, all you have to do is press the mistletoe berries into the bark of your apple trees. This will help to establish your mistletoe plants. Mistletoe needs plenty of sunlight to grow so make sure that you attach them in a position that is often hit with the sun.
8 – Sort out your seeds for the upcoming season
January is the perfect time to start thinking about and planning your seeds for the upcoming spring and summer peak seasons. Thinking ahead and preparing is one of the biggest cheat codes when it comes to gardening. A fully planned garden is far more organised than thrown-together gardening.
Planning what seeds you are going to use, where you are going to plant them and when you are going to plant them are all vital jobs to make sure your garden works perfectly. Planning in January allows you to order all of the seeds you need and get on top of this year's blooms.
9 – Move dormant plants to more suitable sites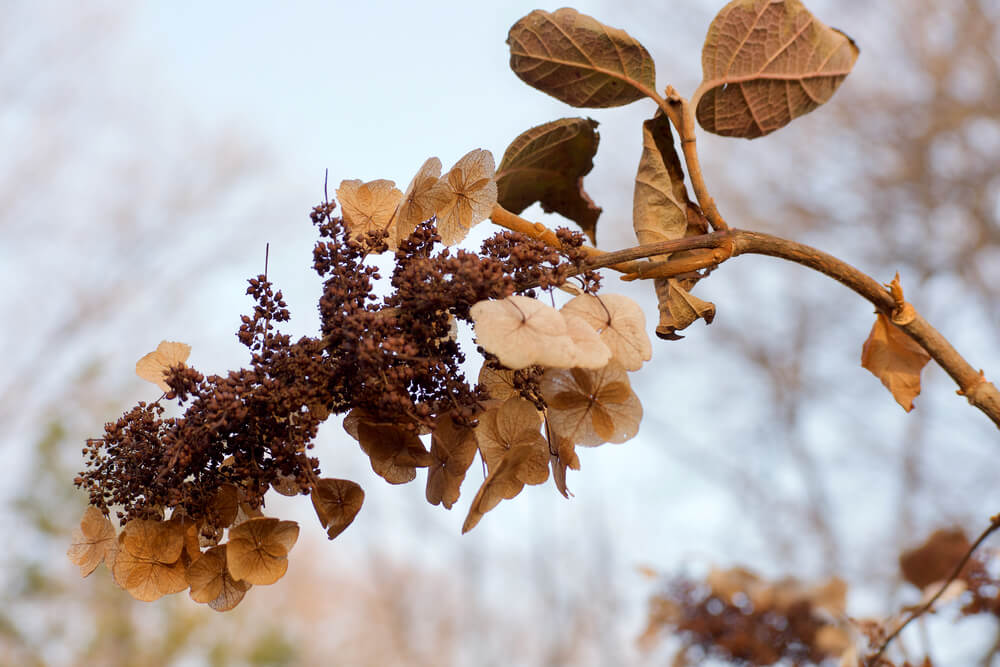 At this time of year, it can be easy to fall behind on gardening jobs due to the cold temperatures. However, there are so many important jobs that you need to stay on top of to make sure that your garden is running smoothly. One of these jobs that is super important is moving dormant plants to areas that are more suitable for their needs.
For example, if you have a plan that is starting to fade in an area that does not receive much light over the winter months then it could be by moving to an area that gets more light exposure.
You should however be very careful when moving plants. Never water a plant before moving it. Instead, you should dig a hole in its new location, water the hole making sure to fill it to the top, let it drain and then add the plant. This is so that the plant has all of the nutrients that it needs in the soil straight away. 
10 – Prune apple & pear trees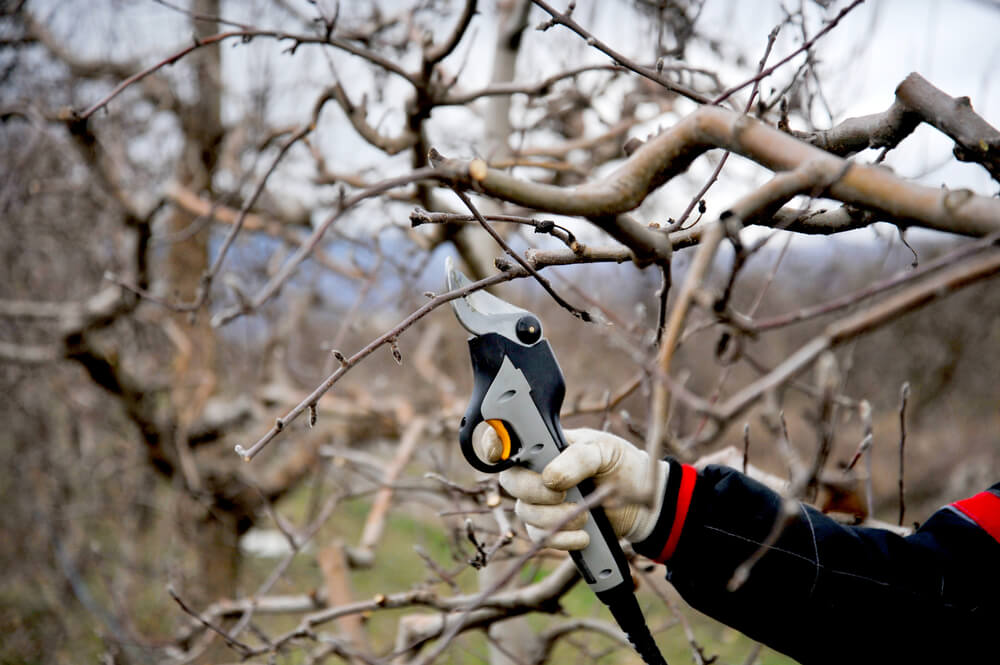 The pruning of both apple and pear trees is best done over the colder winter months. Traditionally it is done between November and March, meaning that January is the perfect time to start the pruning process of your fruit trees.
Pruning in the winter has a huge amount of benefits. One of them is the fact that it encourages extremely strong spring growth. In addition to this, the slow down in leaves dropping also allows you to see more of the shape and structure of your tree.