June marks the true start of the summer weather. With this increase in temperature, it is hugely important to keep on top of your garden maintenance. There are a huge amount of gardening jobs you must look to complete this month.
Before starting your June gardening jobs, go back and make sure that you are up to date with all of May's gardening jobs.
1 – Water Plants Daily In Warm Weather
June is a month when the temperatures begin to rise and the summer weather that we have been waiting for nearly a year starts to arrive.
It is not uncommon for there to be an extended period of dryness in June. So it is hugely important to keep on top of the watering of your plants to make sure that they get the nutrients that they need and to also stop them from drying out and as result, dying.
It is said that watering your plants in the morning has more benefits for your plants. This is because you want to avoid full sunlight and help to prepare your plants for the day ahead.
Failing this, you can also water them in the early evening as it gives them time to dry out and uptake water via the roots.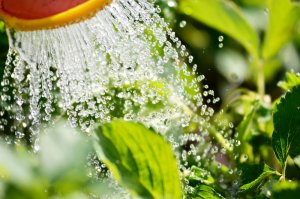 2 – Mow Lawn Around Once A Week
As temperatures soar, so does the growth rate of your lawn. Due to this, it is important to stay on top of the maintenance of your grass.
Your lawn is truly the focal point of your garden, so keeping it looking neat and healthy is of utmost importance. Simply mowing your lawn once a week should be more than sufficient to keep it looking up to scratch.
If your lawn has started growing weeds then it is hugely important to eradicate their population promptly. If not then it would be of benefit to you to take some preventative measures.
Simply pulling or digging up the weed roots is actually surprisingly effective. If however, the weeds return, you know you have a more serious and persistent weed problem that needs more drastic action.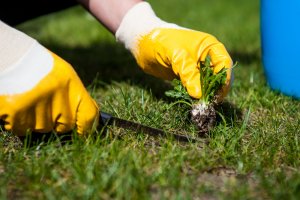 3 – Fill Border Gaps With Potted Plants
One thing that makes a garden come to life is colour. It's important to cover up as much soil space as possible. A good way of doing this without overplanting is by using potted plants to cover up any border gaps.
Using stunning flowers such as lilies helps to add a beautiful fragrance and colour to your outdoor areas. These plants really do help to add the finishing elements to any garden.
Potted plants are also brilliant as the pots can also add a whole new element to your garden. There are so many stunning plant pots in different colours, patterns, shapes and sizes. They truly are the perfect accessory for any garden space.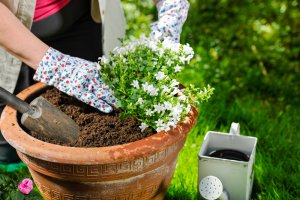 4 – Go On Regular Snail Hunts
Snails are undoubtedly one of the biggest nuisances in a garden. They regularly feed on young leaves leaving behind irregular holes in the plant's tissue. When the shoots and leaves of these young plants are damaged the plants unfortunately do not stand much chance and more often than not, die.
Due to this, it is very important to try and reduce the snail population in your garden. Snails will tend to be more prominent after patches of wet weather, so going out looking for them after wet weather is recommended.
To check for snails you should always look out for damage on leaves such as large, ragged holes. You may also see trails of mucus in your garden, this is a sign of snail population.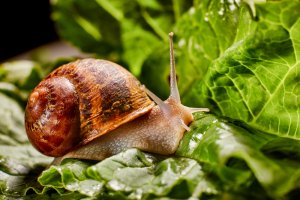 5 – Stake Any Tall Or Floppy Plants
There are many common garden plants out there that benefit greatly from an element of plant support. Attaching the plants to stakes in the early spring months will help them to become more full for the heights of the summer season.
Plants that commonly benefit from staking are dahlias, delphiniums, peonies and lilies. These are very common in most gardens so keeping them safe and sturdy is hugely important.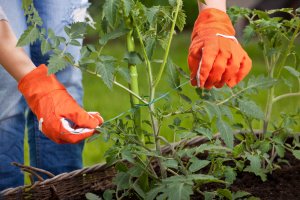 6 – Prune Spring Flowering Shrubs To Be Ready For Summer
Pruning in the spring months is very important. It helps to make way for more growth and encourages more flowers and colourful stems on a huge variety of plants.
The spring-flowering shrubs you should focus on pruning are ornamental flowering shrubs like rhododendrons, lilacs, forsythias and viburnums. It is very important to bloom these particular plants once their blossoms have faded.
You should remove old flower deadheads and cut back to just outward-facing, healthy bulbs. You should also make sure to remove damaged, diseased, old wood and straggly growth.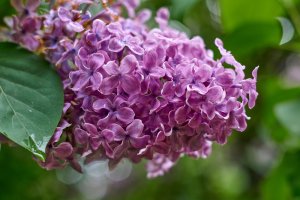 7 – Position Summer Hanging Baskets Outside
Until this point in time, your hanging baskets should have resided indoors whether that be in your home or in a greenhouse. This was to help protect them from any potential late frosts that could be detrimental to the plant's growth.
With the temperature now on the rise and the risk of any late frosts becoming increasingly unlikely, the plants will start to see more benefits from being outside in the natural environment.
These hanging baskets make a stunning addition to any garden they are in. Their and the vibrance that they bring in is truly unmatched.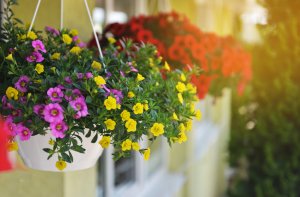 8 – Be Water Wise When Watering Plants
Yes, as the weather starts to become much hotter you must keep on top of watering your plants. However, you must not overwater them, as it can be hugely detrimental to them.
While the roots of your plant need water, they also need air to breathe. Overwatering will drown your plants and will stop air from getting to the roots. Soil that is overly wet will not have enough air pockets to allow the roots to breathe.
It is also important to remember that the best time to water your plants is either in the morning or in the late evening as it is best to water plants when they are not in the full sun.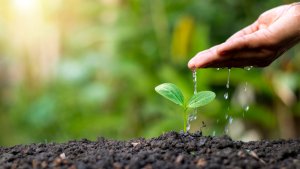 9 – Hoe Down Borders Regularly
Hoe down your garden borders regularly to keep on top of any weeds that may grow or already have been formed. You should use this to dislodge weeds so that they cannot spread their seeds and create even more weeds.
It's important to keep weeds out of your garden as they fight with your other plants for the valuable nutrients within the soil.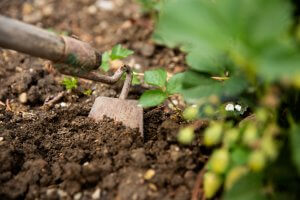 10 – Look Out For Aphids On Your Plants
Similar to slugs, aphids are a huge pest to the plants in your garden. Aphids are tiny pests that can cause stunted growth or distorted leaves that can actually weaken the plant.
It is important to constantly check for these aphids due to the damage that they have the ability to inflict. You can spot them by looking out for a sticky honeydew residue that leads to black moulds. You should pay attention to both the underside of the leaves and the tips of the step.