With the June 2nd and 3rd bank holiday to celebrate the Queen's Platinum Jubilee just around the corner, we thought we would offer you some tips and tricks to give your garden a beautiful royal makeover.
The Royal gardens are, as expected, elegant and vast. Now for us everyday folk, vast may not be all that attainable as many of us have much smaller outdoor spaces than the royals. Elegance, however, can be encapsulated in any garden space, regardless of size.
There are so many different features that you can add to your garden space to help give it that royal look you are craving. Each of these different features will add their own elements of character to your garden and work together to create the most stunning outdoor areas, fit for a royal.
Plant The Royals Favourite Flowers
A brilliant place to start when trying to replicate the gardens of the royals would be to look at their favourite flowers. Queen Elizabeth's favourite plant is the lily of the valley. It is a sweetly scented, pendant bell shaped white flower that will bring an element of elegance and beauty to any flowebed. What is more perfect to celebrate her platinum jubilee in your garden than planting her favourite plant.
When it comes to Prince Charles, the only plant to think about is the Delphinium plant. Its deep purple colour represents the colours seen throughout many kings and queen reigns.
As you can imagine, these flowers are a very popular choice in the gardens of the royals. So make the perfect addition to any garden wanting to emulate the royals.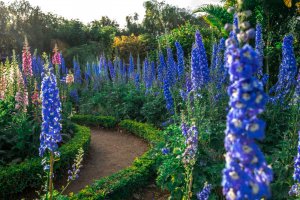 Add Some Topiary
Topiary is the perfect way to add an elegant element to any garden. It can be used in many ways, you can add a large topiary that helps give your garden a grand feel, you can use it to help divide your garden into different sections or you can just use them as a beautiful art piece in your outdoor area.
Topiary can come in all shapes and sizes and offers a stunning and artistic way to breakup your outdoor areas. It is heavily used throughout the gardens of the royal family and it is clear to see why. Its elegance and grand look make it the perfect addition and feature to any royal garden.
The perfect topiary pieces for a residential garden would come in shapes such as balls, cones and spirals. This is because they help offer the stunning look and feel without taking up too much of your outdoor space.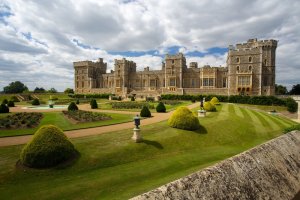 Add Stunning Water Features
Water features are undoubtedly beautiful. They do not have to be eccentric and huge. Water features can be a simple, small fountain or pond that just helps to add some character to the gardens that they reside in.
These water features are a fantastic way of incorporating art into your outdoor space. Whether it's the focal point of your garden or not it helps to add a beautiful feature that is complementary to its environment.
The water features of the royals are unsurprisingly extreme. However, they add an iconic element that draws the attention of all visitors. You can achieve the same effect through a much smaller and much cheaper feature.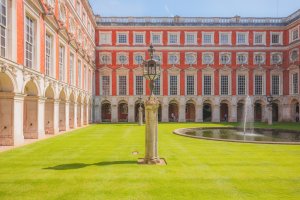 Add A Beautiful Scent With Fruit Trees
Scent is such an integral part of any garden. There is no better way to create a serene and relaxing environment than fruit trees that give off a stunningly sweet and citrusy aroma.
If you have the chance to visit any of the royal gardens then you will understand the importance and uniqueness of these stunning fruit trees and the beautiful scents that they give off.
Not only do they smell glorious, but they also help to add a stunning vibrance to your garden that can not be achieved any other way. Trees such as lemon, lime, mandarin, kumquat and limequat trees are the perfect way to add an exotic feel to your garden with very little maintenance or upkeep involved.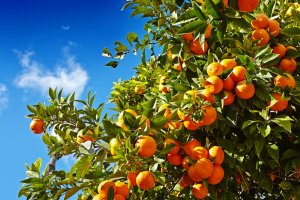 Add Sculptures To Your Garden
Sculptures are an integral element of a royal garden. Most of their sculptures are steeped in history and have stood tall in the gardens for decades.
These sculptures help your garden space come to life as your eye is immediately drawn to their beauty. They also help to accentuate your favourite areas of your outdoor space and can also help to draw attention to your plants.
Sculptures do not have to be big, nor do they have to be grand. You can have small sculptures or large ones, they both help to serve the same purpose.