Olives, also known as Olea europaea, are a culinary delight used in numerous food and drink recipes all over the world. The famed fruit adds flavour and texture making it a tasty addition to most meals. 
Not only do olives pack plenty of flavour into drinks and meals, but they're also bursting with nutrients, minerals, and antioxidants. Olives are found in a vast array of Mediterranean dishes so it's not hard to see why the Mediterranean diet is one of the best lifestyle changes for improving health and quality of life.
Olive dishes can be found in the fanciest of Michelin star restaurants and their cocktails, such as the martini are celebrated the world over. In this article, Sutton Manor Nursery will explore the best meal and cocktail variations you can make with that spare jar of olives sat in your cupboard at home.
Shop now: Olive Trees
Health Benefits of Using Olives.
Olives may be small but their benefits are mighty, containing a plethora of nutrients and antioxidants such as vitamin E, iron, copper and calcium. Olives also contain healthy fats and studies have shown it has other health benefits too, such as reducing the risk of cancer and helping to keep your heart healthy and strong.
Vitamin E is one of the main health benefits of enjoying olives, as it helps to improve your skin and heart, alongside your eyes and organ function. It also boosts the immune system helping to fight off disease and certain types of cancer. 
Read More: Rising Demand For Olive Trees in the UK
Olive's are Packed with Flavours and Notes
Green olives are picked when unripe and have a more dense and bitter flavour. Black olives are left to fully ripen on the tree. Olives also come in different flavours and textures depending on how they are cured.
Now if you're a big olive lover you may have a tree in your back garden and have been warned against eating them due to the bitter taste they contain when eaten straight off the branch. When olives get cured this bitter taste is removed and depending on how they are cured a new salty or smokey taste takes its place.
The most common olive curing method also leads to its most widely known taste, when dry-cured and placed in brine the olive retains a slight bitterness and becomes salty and aromatic.
Olive Cocktail Recipes
All the cocktail recipes listed are garnished with olives and are simple to create with only a handful of ingredients needed. Each cocktail has a distinctive flavour that when blended with the olives salty aromatic tones go together perfectly.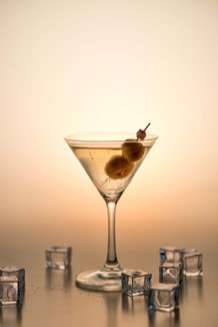 Classic Dry Martini
Starting with the most iconic olive garnished cocktail, The classic dry martini is one of the most recognizable cocktails that never goes out of style.
This versatile drink can either be made using gin or vodka, it doesn't matter which you choose as the olives add balance to both the gins herbal juniper notes and the crisp understated taste of the vodka. All you need is a chilled glass, gin or vodka, dry vermouth, and of course an olive to garnish.
The classic dry martini itself comes in many variations, do you prefer shaken or stirred? Strained or shards of ice? Fruit twists or olives? Or do you want it dirty? The choice is yours to make, either option you decide you're sure to make a drink to remember.
Add 2 ounces of gin or vodka, ½ an ounce of Vermouth, mix well and strain into the chilled glass and add the olive to garnish.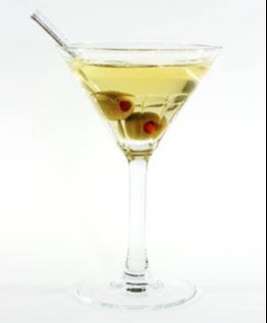 The Astoria
The Astoria cocktail, is extremely similar to a dry martini, using the same ingredients, except we would recommend only trying this cocktail out if your liquor of choice is gin and not vodka.
Simply use the same method as the one listed above and add a dash of orange bitters into the mix. The orange bitter makes a fantastic addition and changes the martini from the same old classic cocktail into something new and exciting.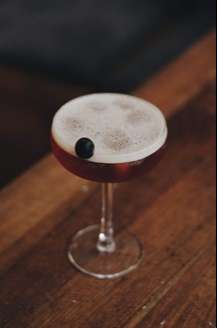 The Copenhagen Cocktail
This Scandinavian classic is certainly a treat for the taste buds, mixed with Aquavit to bring an anise-like taste with hints of spice, its great for in the winter or cold summer nights.
Simply mix 1 ounce of dry gin, 1 ounce of aquavit, and add a dash of vermouth, pour into a chilled martini glass then add the olive for garnish.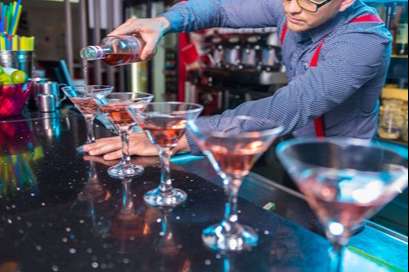 The Eclipse
This cocktail does live up to its name, eclipsing most others with its unique flavour and stylish pink colour tones. This zesty cocktail uses ⅓ parts grenadine and two parts gin, then add a twist of orange to balance out the gin and grenadine and garnish with as many olives as you wish.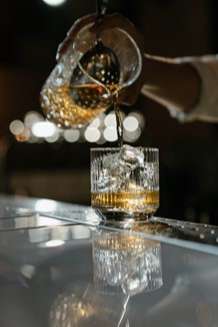 The Old Spanish
Taking inspiration from the iconic 30 rock episode that introduced the world to this brand new cocktail packed with flavour and garnished with an olive, the Old Spanish is a new classic! Since the episode aired fans and cocktail lovers have reimagined their own version, even the TV show Mad Men through their cocktail making skills into the ring.
The original version of this new classic includes 3 ounces of Spanish red wine, 3 ounces of tonic water, mix and add them to a rocks glass with ice and garnish with olives. 
Read More: Olive Tree Care: Everything You Need to Know
Olive Meal Recipes
A staple that goes perfectly with Mediterranean food, especially fish and salad dishes that have been perfected in the region, Olives also add colour and texture to your meal making your plate more exciting and exotic.
Olives are a fantastic flavoursome addition you can literally put with any meal whether that be a salad, an oven-baked dish, pasta, or pizza, you can be as adventurous as you want.
Olives are versatile by nature and their relatively cheap cost means you can add a little extra wow factor to most meals. Below are some of the best olive recipes to choose from and try at home.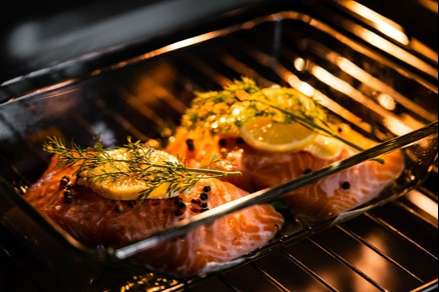 Tray Baked Salmon with Veggies and Olives.
This delicious recipe is very simple to make all you need is salmon, cherry tomatoes, green beans, and olives.
Firstly set your oven to 180 degrees, then in a baking tray add the salmon and season to your liking. Next to the salmon place parboiled greens beans mixed with chopped cherry tomatoes and olives. Bake for 20 – 25 minutes before serving, make sure the salmon is fully cooked before removing from the oven.
The olive juices infuse with the tomatoes and the green beans creating truly sensational flavours that accompany the baked salmon perfectly.
Puttanesca
One of the most adventurous and tasty pasta dishes around, Puttanesca fills pasta cravings like no other. Forget bolognese and carbonara, this Italian pasta dish is full of rich flavour.
All you need to recreate this Mediterranean classic is garlic, olives, olive oil, capers, chilli peppers, tomatoes, anchovies, oregano, and of course pasta.
First, you need to make the sauce, sautee the garlic and anchovies in a pan with olive oil, then add chopped olives, capers, chilli peppers, and tomatoes, Season with salt, pepper and oregano to your taste. Traditionally this beautiful mix of food and flavours is then poured on al dente pasta, however, you can boil the pasta first if it's more to your liking.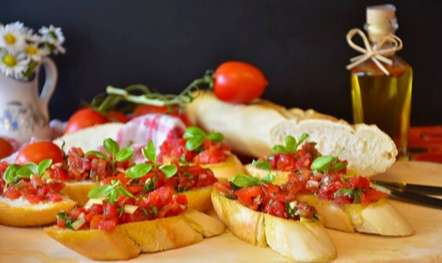 Bruschetta
Bruchetta is one of the simplest and easy Mediterranean dishes you can make, with only a handful of ingredients it's a hassle-free meal with lots of taste.
There are many different variations of bruschetta, but the most well known is simply made with chopped tomatoes, fresh basil, and salt, on top of grilled sliced bread. Most people like to top the bruschetta off with chopped olives and a dash of balsamic vinegar for extra taste.
Bruschetta also goes by a different name 'crostini' this is usually a smaller version of the original, commonly used with chopped baguette slices and served as a starter in restaurants.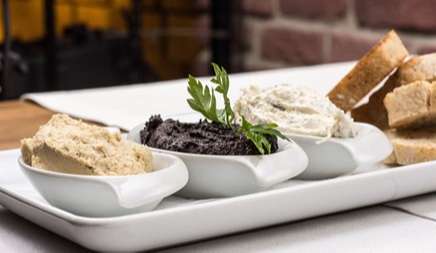 Tapenade
Tapenade is the holy grail of dips and spreads for olive lovers, this salty and bold sauce is not only moreish but easy to make. Hailing from the Provence region in southern France this Mediterranean dip is most commonly served on the side of crostini's and bruschetta, but you can also spread it on sandwiches or use it as a salad dressing. Tapenade provides an interesting contrast when compared to other dips such as hummus.
To make this delish dip you'll need olives, capers, garlic, parsley (fresh), olive oil, and lemon juice. Once you've mixed these ingredients in a bowl pop them in the food processor and you're done, be generous with the amounts used for each ingredient and suit to your taste.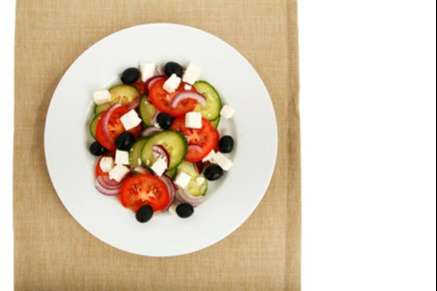 Mediterranean Black Olive Salad
Olive are such a versatile ingredient that can practically go in any salad and still taste delicious. Today we're going to tell you how to make a classic Mediterranean black olive salad, consisting of crunchy vegetables, fetta cheese, and of course olives.
For this quick and easy recipe, you will need 4 chopped tomatoes, ½ a cucumber diced, 100 grams of fetta cheese, a handful of fresh basil, a handful of black pitted olives, and two tablespoons of olive oil.
Mix the ingredients together and add the olive oil and mix again, once you have finished this add a splash of balsamic vinegar. See we told you it was easy, this salad makes a great addition at a BBQ and as a side salad with other Mediterranean dishes.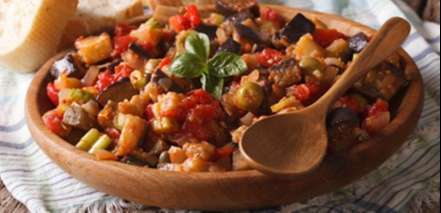 Caponata
This classic Sicilian starter is healthy and also makes a great side dish or small main meal. Packed with tangy and zesty flavours to keep your taste buds wanting more Caponata is one of the tastiest and boldest dishes to come out of Italy.
To make a Caponata you will need 3 aubergines diced, 2 shallots chopped, 4 plum tomatoes chopped, a handful of capers, 50 grams of raisin, 4 sticks of celery sliced, 50ml of red wine vinegar, 100ml of olive oil, a handful of toasted pine nuts and fresh basil leaves.
Firstly cook the aubergines in a thick saucepan for 20 minutes then remove and add the shallots and cook for a further 5 minutes. Then, add the tomatoes and slowly cook on low heat until they are soft. Pop the aubergines back into the pan and add the capers, raisins, celery, and vinegar, season well, and cover with a lid. Cook on medium to low heat for a further 40 minutes. Remember to stir occasionally, you'll know when the dish is done as the stew will smell sweet and sour.
As you can tell by now olives are just a fantastic tasting and versatile ingredient. From dips and pasta to classic cocktails there's nothing these little drupes can't make taste better.
If you found this piece interesting and wanted to try to grow your own Olive Tree, shop our full range now!