With November finally here, autumn is well and truly in full swing and the Summer season is a mere memory. However, there are a huge amount of jobs for us all to get completed in the garden before we can think about cosying up around the fire.

Before starting your November gardening jobs, it is super important to make sure that your garden is fully up to date with all of the October gardening jobs that need to be completed.
1 – Clean up fallen leaves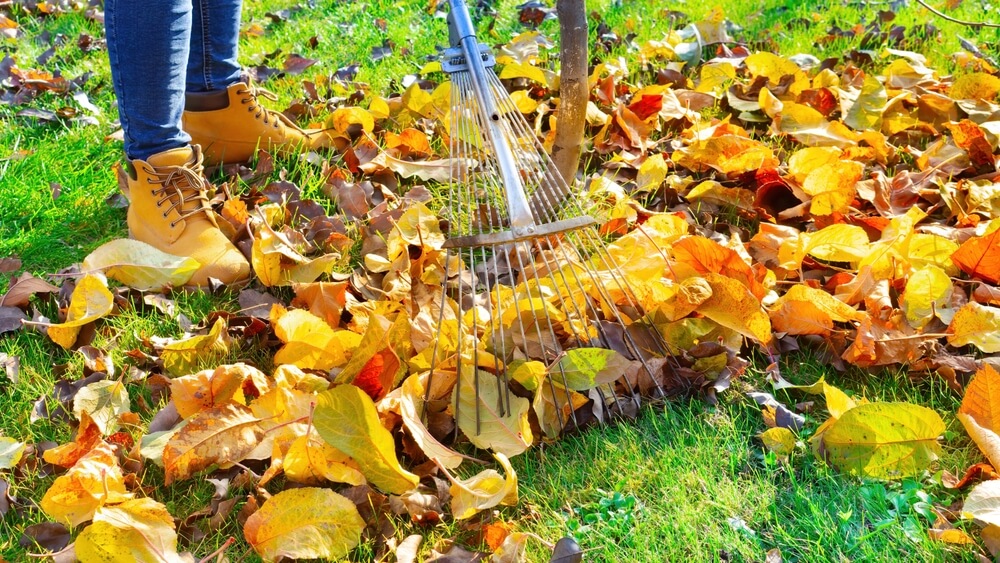 Leaves are synonymous with the autumn months and do offer a cosy and seasonal feel to your outdoor area. However, it is hugely important to keep on top of cleaning the leaves to avoid permanent damage to your garden.
Decaying leaves are nowhere near as aesthetically pleasing as when they first fall. Not only do they quickly become an eye saw, but they can be very dangerous to the livelihood of your garden. Decaying leaves can be a breeding ground for diseases which can spread throughout your garden and cause considerable damage to your plants and lawns.
Simply raking the leaves up is more than enough to prevent considerable damage. The main areas that can be affected by these fallen leaves are your lawn, ponds and flower beds. You can use the leaves as mulch or add them to your compost pile.
2 – Get rid of any faded plants, annuals & crops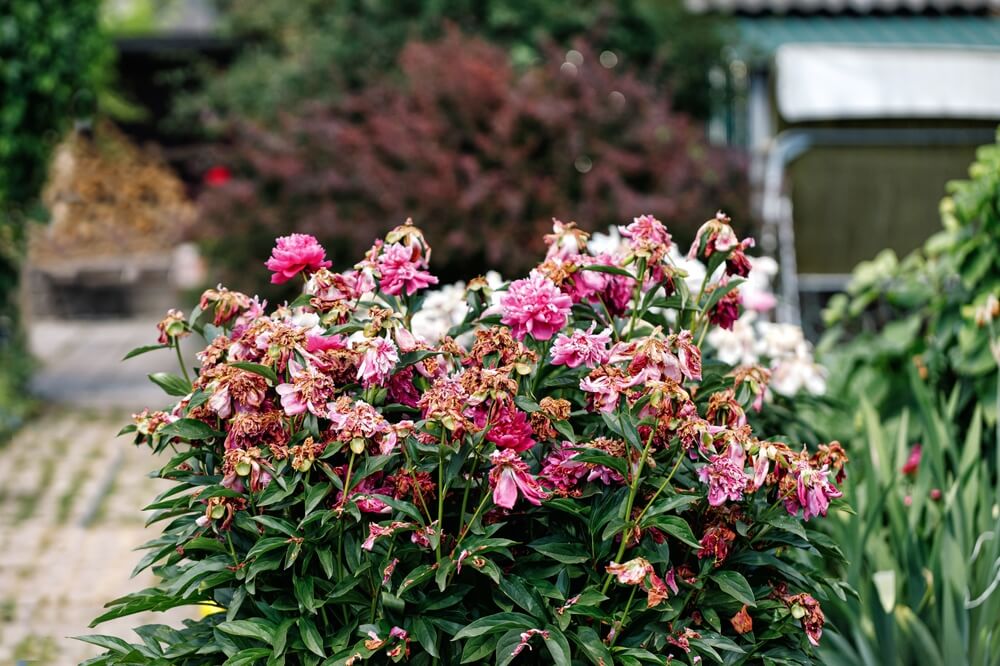 At this time of the year, it is extremely common for many plants to be faded and be on their way out. Going around your garden and removing these helps to breathe new life into your garden in multiple ways.
One of the most instant ways that you can add new life is by removing these old and dull faded plants. This will remove these eyes saws and allow the beauty of the other plants to shine through.
In addition to this, getting rid of these faded blooms frees up so many nutrients to allow the younger plants more of a chance to survive the harsh weather conditions. When you cut back these faded plants and blooms it allows the younger plants beneath them to get more nutrients from the sun. It also means that they have less competition for vital nutrients that come from the soil.
3 – Continue to mow the lawn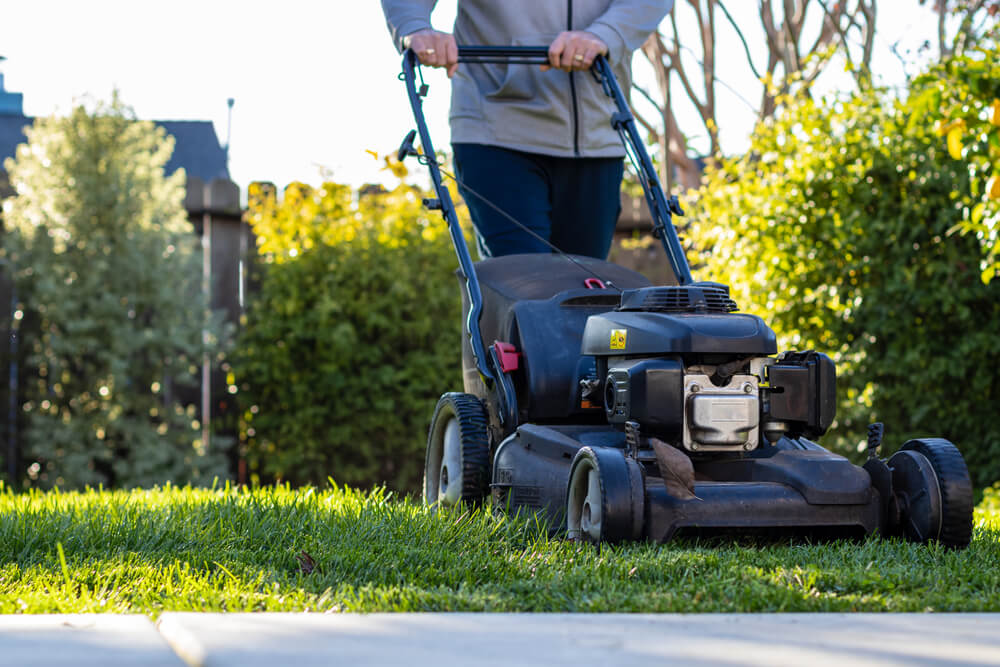 You would not be alone in thinking that lawns do not grow over the colder months. However, you would be wrong. Even in the colder months, just slightly slow down. The minimum temperature needed for your lawn to grow is around 8 weeks.
Letting your lawn grow out can become a huge eye saw to your outdoor area. Letting your lawn grow to a height beyond three inches is where problems may occur, this is because at this height the grass will struggle to hold itself up. It will then begin to droop onto the surrounding grass and smother it. This can cause the moisture to be trapped which can result in diseases spreading and fungi.
Over the winter months, the lower temperature means that the growth of the grass slows down. You can get away with mowing the lawn every couple of weeks. You should heighten the blade to make sure that you do not damage the grass plant. Cutting the lawn too short can damage the grass plant which carries the food. This could result in permanent damage to the grass.
4 – Look after wildlife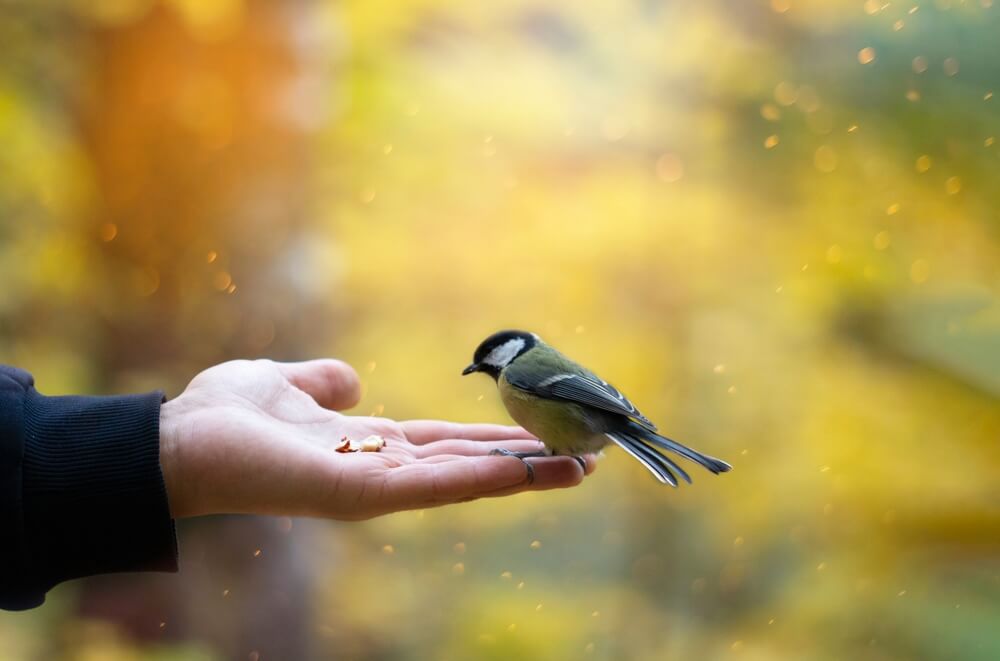 As winter is fast approaching and the weather conditions are getting increasingly worse, looking after and protecting the wildlife in your garden is so important. Over the winter months, the wildlife in your garden does a tremendous job of protecting your plants and crops. Therefore when the winter weather comes along it becomes our turn to take care of them.
With many garden inhabitants hibernating throughout the colder months, food supplies can be in very short demand and hard to come by which can become a problem for wildlife. Subzero temperatures can also pose their own dangers to wildlife. Offering the animals extra food and shelter can hugely help them to be comfortable over the colder winter months.
Wildlife such as birds and squirrels do not hibernate over the winter months and are therefore more affected by the plummeting temperatures that we are often met with over the winter months in the UK. Building wood walls in your borders and leaving food and feeders out is so simple, yet so vital to the survival of the wildlife.
5 – Plant tulip bulbs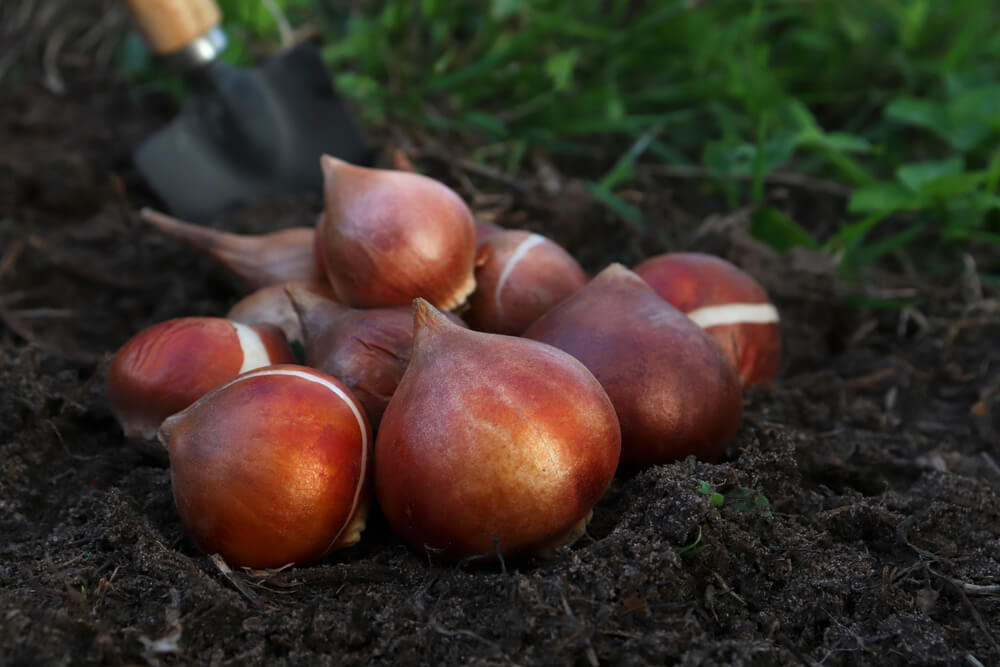 Tulips are one of the most popular flowers in the world and it is clearly seen why. Their bright and vibrant colours truly add a majestic element to your garden.
You can start to plant your tulip bulbs in mid-October, however, November is the most popular time too. November is said to be the optimum time to start planting these bulbs to minimise the risk of tulip fire. Tulip fire is a fungal disease that produces brown spots and distorted leaves.
Planting these majestic flowers in November will ensure that they are in full bloom and beautiful come the spring season next year. You should plant them with space at least twice their width apart and at a depth of two to three times their height.
6 – Protect vulnerable plants from frosts
November means that morning frosts are pretty much imminent and the beginning of the morning frosts means that you need to take more care of your younger plants. This is because the roots and cells in these younger plants are not very strong and are therefore more vulnerable.
Frosts can be very dangerous to young plants and the effects that the frosts can have on the plant can be truly catastrophic. The frost can cause the water within the cells to freeze and therefore break the cell wall. This means that it can no longer carry the vital sap that the plant needs to survive. This could result in the death of the plant.
7 – Keep hard surfaces safe and clean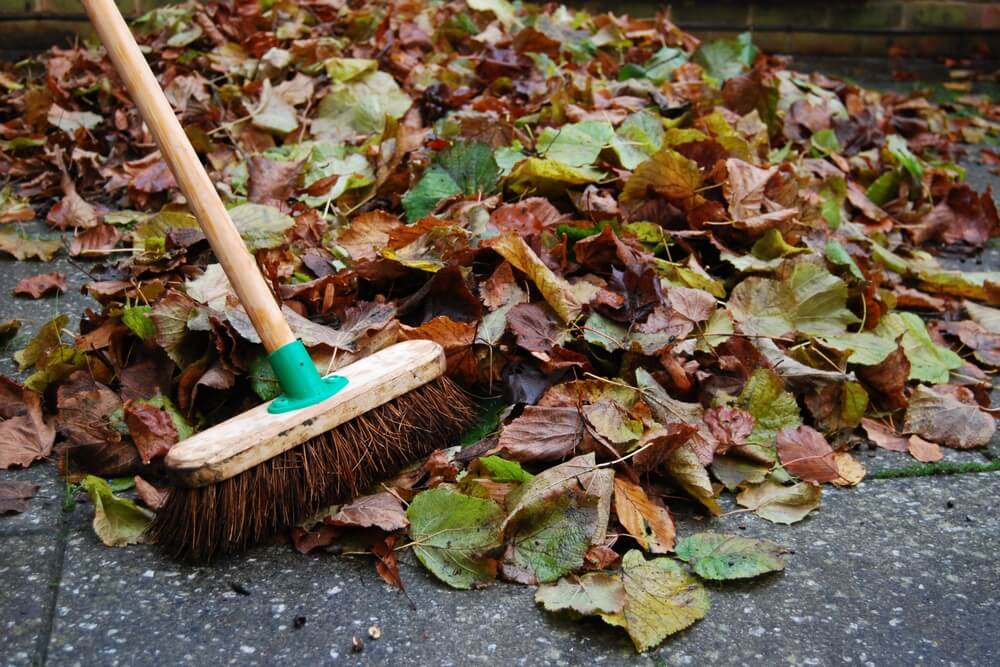 In the colder months of the year, your garden patio can become somewhat dangerous. This is because it can become extremely slippery and therefore pose a risk of slipping. This can be caused by frosts and leaves. Leaves, if left for too long begin to decay and then produce a substance called tannin. This tannin can form a slippery layer on the hard surface.
The frosts can form a layer on the hard surface and therefore become extremely slippery. To avoid the surface from becoming extremely slippery, make sure that you stay on top of the maintenance of your patio. Consistently sweep away the leaves and make sure that they are not left for long enough to start decaying and produce the potentially slippery tannin.
8 – Cut down faded perennials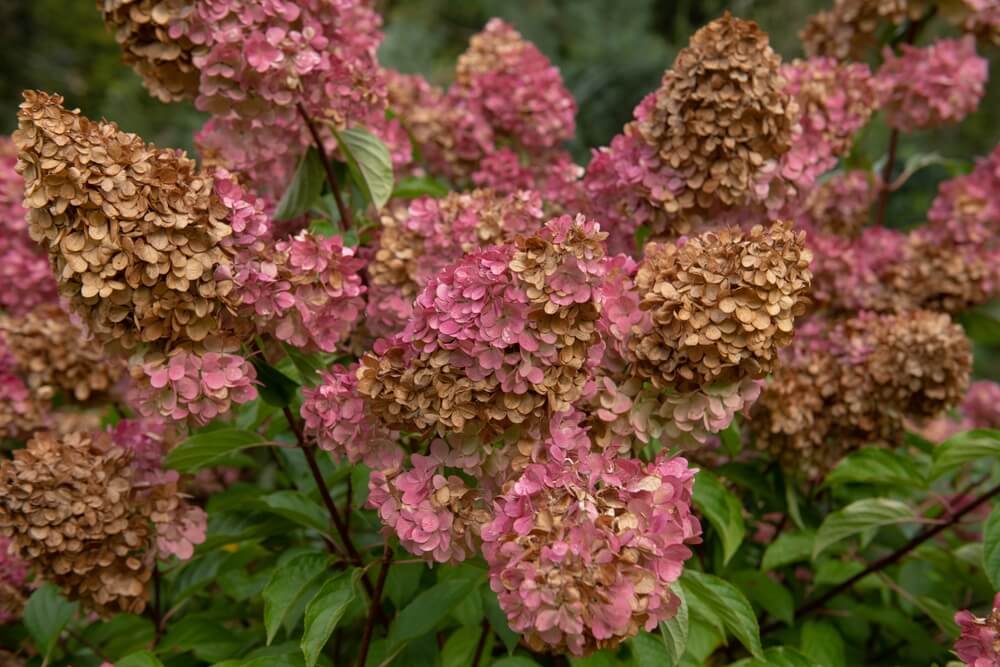 In the autumn months, it is extremely common for plants and especially perennials to become faded due to the change in seasons. It is super important to make sure that you get rid of these faded perennials. One of the reasons why this is so important is because it can become a huge eye saw in your garden and getting rid of them will make room for the younger and brighter plants.
By regularly removing these faded perennials you are preventing these plants from setting seed. In this case, the flowers will respond positively by producing more flowers. This actually helps to restore tidiness and order to your garden.
You should cut off the faded flower stem just below the flower and just above the first full and healthy leaves. Then repeat on all of the dead and faded perennials.
9 – Check bonfires for wildlife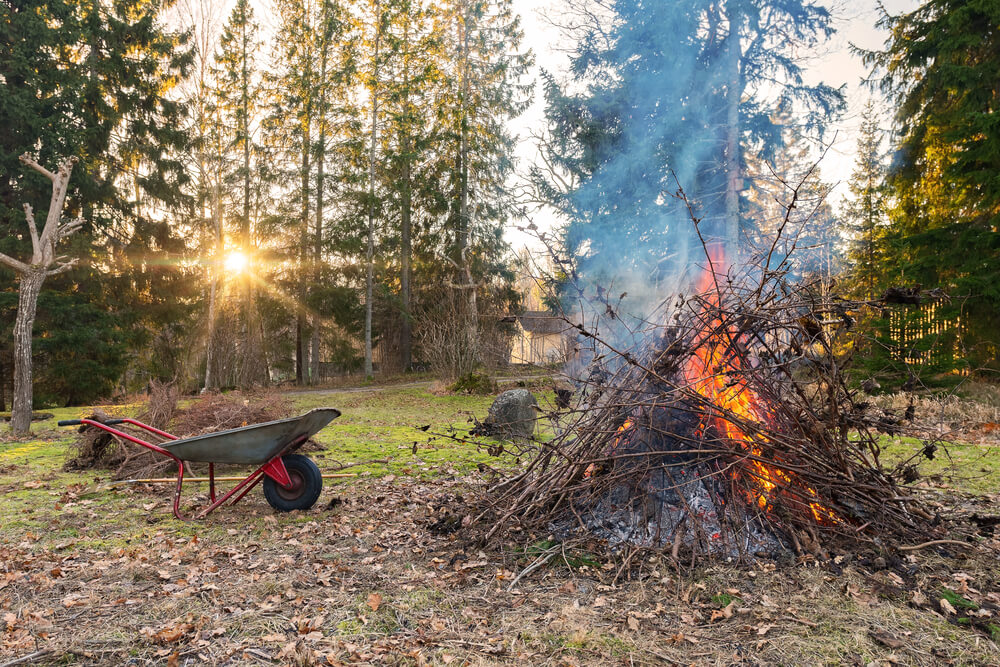 Bonfires are an autumn staple, but they can often also be a form of shelter for some garden wildlife. For this reason, it is incredibly important to check your bonfire before you light it in order to protect the wildlife and ensure that they are safe.
Wildlife such as birds and hedgehogs are often looking for shelter due to the plummeting temperatures. Bonfires full of wood can look like a perfect place to shelter these vulnerable animals. A quick look is more than enough to keep them safe. It could be worth creating a separate shelter for them.
10 – Look out for leaves with black spots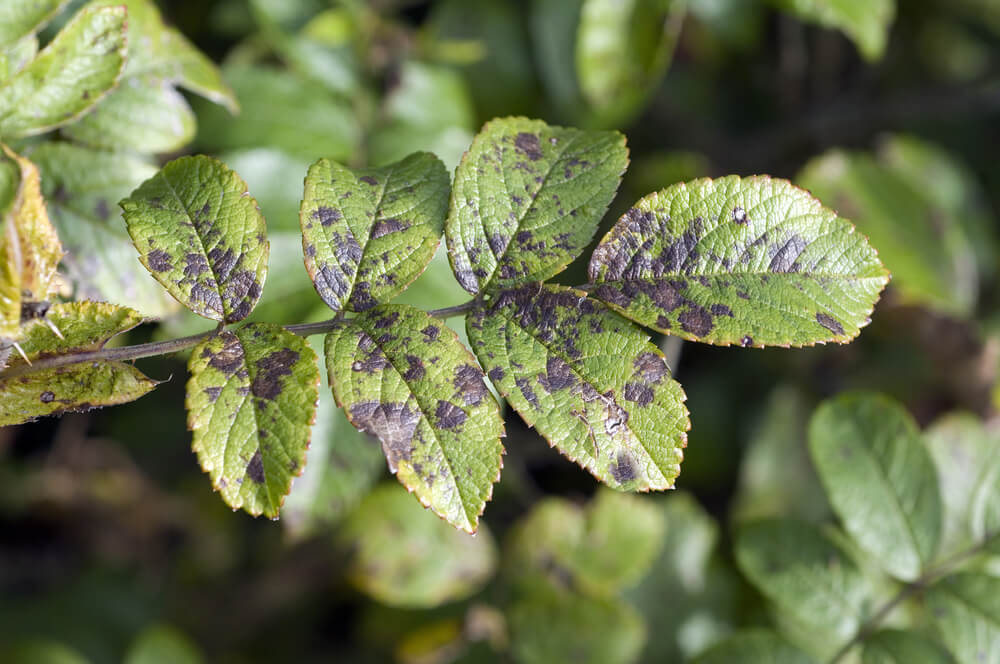 This time of year, roses can be extremely susceptible to diseases. One of the most dangerous diseases that are common within roses is black spotting. This is by far the most dangerous disease that a rose can get. The disease is caused by a fungus called Diplocarpon rosae. This fungus attacks the leaves and greatly reduces plant vigour.
Clearing away these leaves that have been affected by black spots is vital. This is because the diseases can spread uncontrollably and can even re-infect when the following spring comes along. Dispose of these infected leaves as quickly as possible to make sure that the fungal disease does not spread throughout the garden.