The arrival of October means that summer is well and truly over and the countdown to winter has well and truly begun. This means that there are a huge amount of jobs needing to be completed before the start of the harsh winter months and October is the last opportunity to get a lot of them done.
 
Before getting around to completing your October gardening jobs, you must make sure that you are up to date with all of your September gardening jobs to ensure your garden is fully ready for the new season.
1 – Clean old and dead plants from borders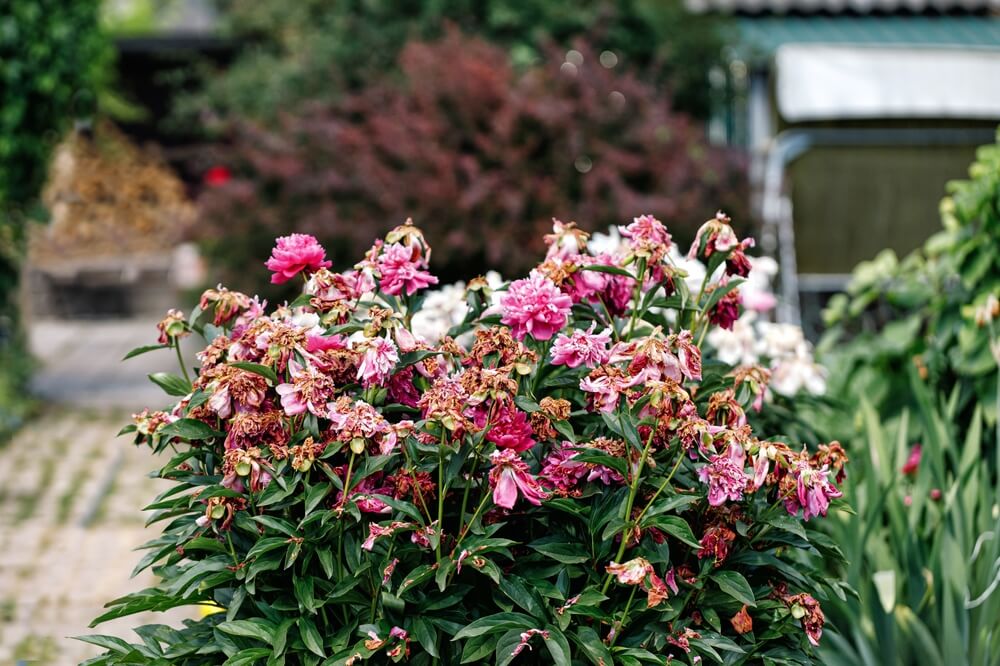 By this time of the year, your garden, and more specifically your borders will likely be full of old, dead and dying plants. If this is the case in your garden area then it could be a good idea to clear them away as quickly as possible.
One of the reasons that you may want to discard these old and dying plants is that they can quickly become somewhat of an eye saw in your garden. Although colder weather will mean that you begin to use your garden area less, keeping it looking tidy and presentable should always be an aim.
Another reason to clear away these plants is that they can become very harmful to the surrounding healthy plants. This is because a build-up of dead and rotting plants can be a harvest for breeding diseases. These diseases, if not taken care of, can become extremely harmful to all the plants in your outdoor area. Once the spread of the disease starts in a garden, it can be very difficult to stop.
2 – Rake up fallen leaves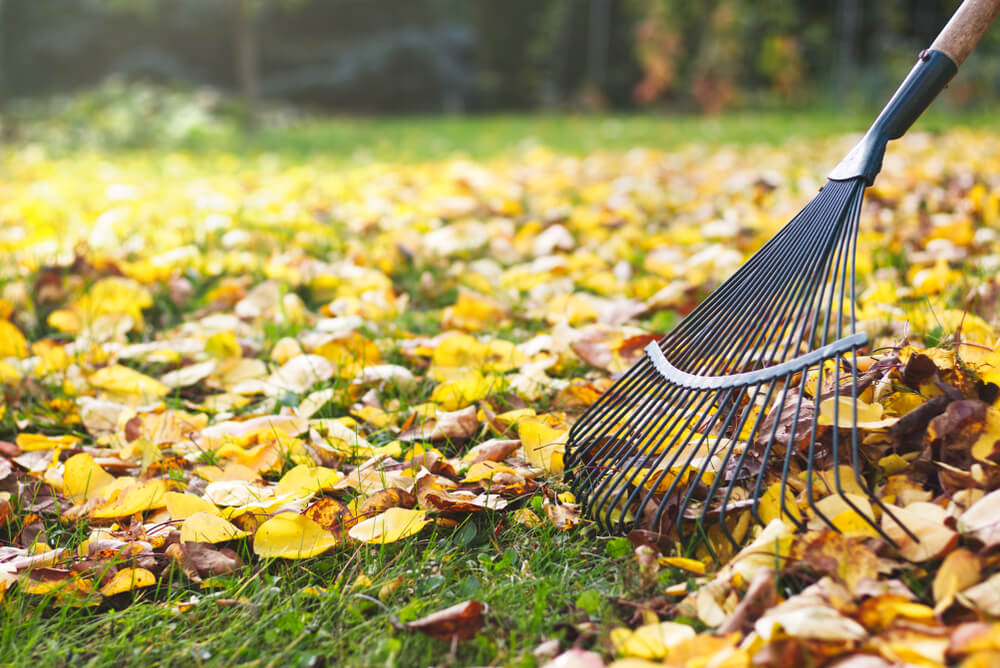 With autumn now here, falling leaves are beginning to turn up everywhere. While many people view them as a pretty autumnal addition to your garden, it is super important to stay on top of raking them.
If leaves are left for too long then it could become a mountable task as more and more leaves begin to fall every day. If left for too long then it could begin to be a huge eye saw. For this reason, raking them regularly will help to keep your garden looking neat over the autumn and winter months.
In addition to this, leaving leaves in your garden without raking them up will eventually result in them decaying. Decaying leaves, much like dead plants, can be a breeding ground for diseases. Diseases within these leaf piles can become dangerous to the lawn and the surrounding plants. If the diseases spread then it could be catastrophic to your plants.
3 – Spike and aerate your lawn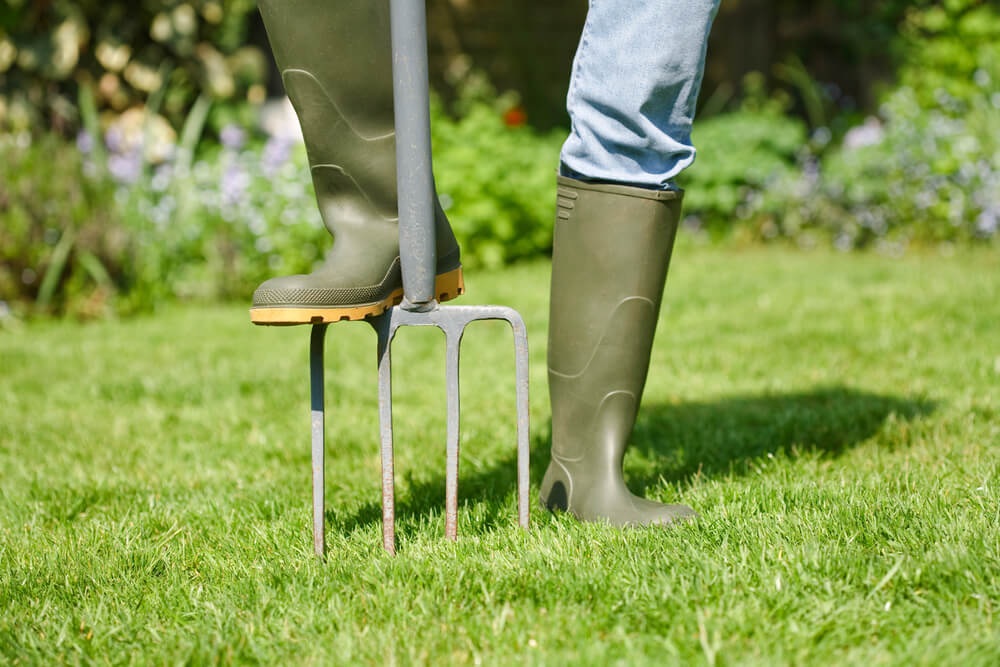 Taking care of your lawn in the autumn months to make sure that the lawn is in perfect condition going into the winter months. Autumn is truly your last time to prepare your lawn for the harsh winter that lies ahead. One thing to focus on in October is aerating and spiking your lawn.
Compact ground prevents your grass from growing well and in the winter months can turn into a mud bath. Aerating your lawn will help to relieve the compact ground and allow the grass roots to breathe and also encourage new grass growth.
You should push your garden fork into the lawn around 10cm deep and then gently move the fork back and forth. Doing this is the perfect way to open up the soil and prepare it for the harsh rain that is to come.
4 – Recut and shape lawn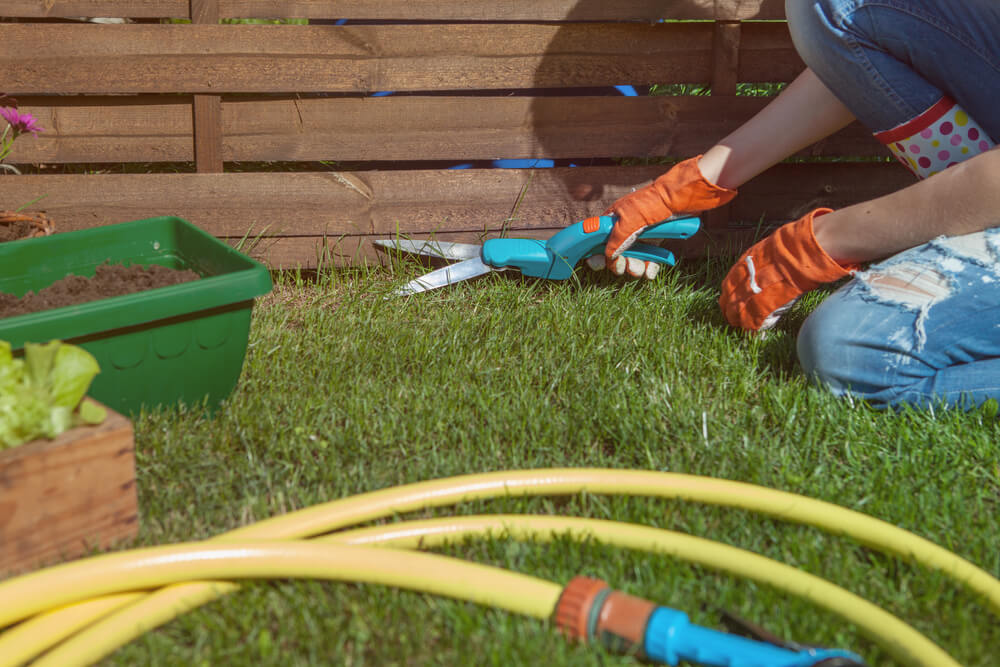 Again, October is an integral time to start preparing your lawn for winter. Edging your lawn is simply adding the finishing touches to your lawn and making sure that it looks neat.
Simply use a set of shears to go around shaping and neatening up the edges of your lawn and surrounding borders helping to create a stunning, neat finish. Edging creates a barrier within the soil to prevent roots from invading either lawn or garden beds.
5 – Go on regular snail hunts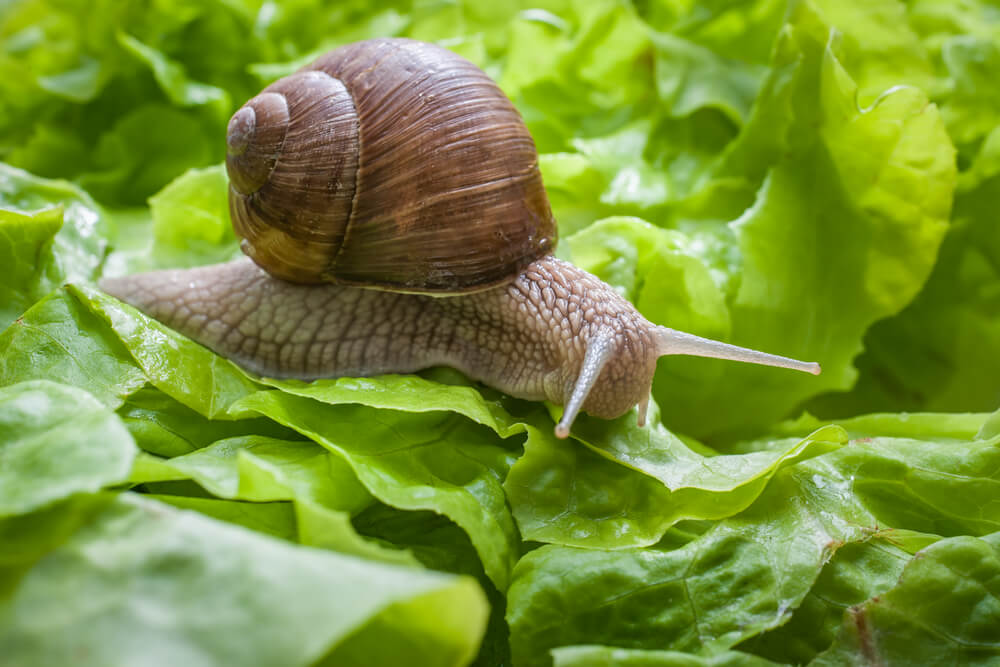 As the weather becomes damper, the chances of pests such as snails popping up around your garden increase dramatically. Snails are a huge nuisance in gardens as they can become extremely dangerous to your plants as they feed on seedings, new shoots and crowns from plants.
The signs to look out for when searching your garden are plants riddled with holes, trails of mucus and yellowed leaves. They also tend to prey on younger, more vulnerable plants. The damage that they can cause to these younger plants can truly be catastrophic.
There are multiple ways that you can try to eradicate snails and pests from your garden. This includes setting pest traps, laying down grit, creating barriers around plants and also using beneficial garden pests that help to get rid of such nuisances.
6 – Reduce the height of shrub roses
By the time the autumn months come around both shrub and bush roses and bush roses will most likely have grown very tall. The arrival of the autumn months also means that the weather is rapidly starting to change and harsher weather conditions are beginning to arrive.
You should cut back these long stems by a third and a half of their current height. The conditions that can hugely damage these uncut long stems are wintery windy weather. Windy weather can cause considerable damage as the stems are constantly battered by strong winds and could even end up with the plant becoming loose in the soil.
7 – Collect seeds from healthy perennials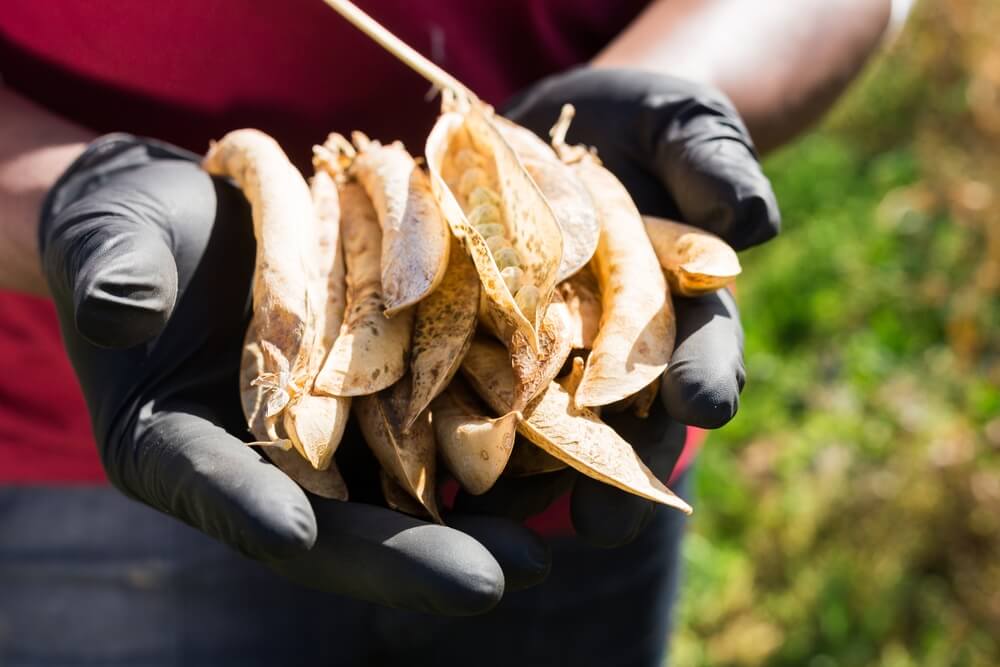 As summer comes to an end and the autumn and winter months roll in, flowers are beginning to fade, this means that seed pods will be perfectly ripe to start picking. Collecting seed pods is extremely important as hardy perennials need to be re-sowed straight away.
The main plants that you should be focusing on re-sowing straight away are plants like astrantia, achillea and red valerian. As soon as you notice the plants starting to fade, you should think about picking the seed pods.
8 – Empty summer pots and hanging baskets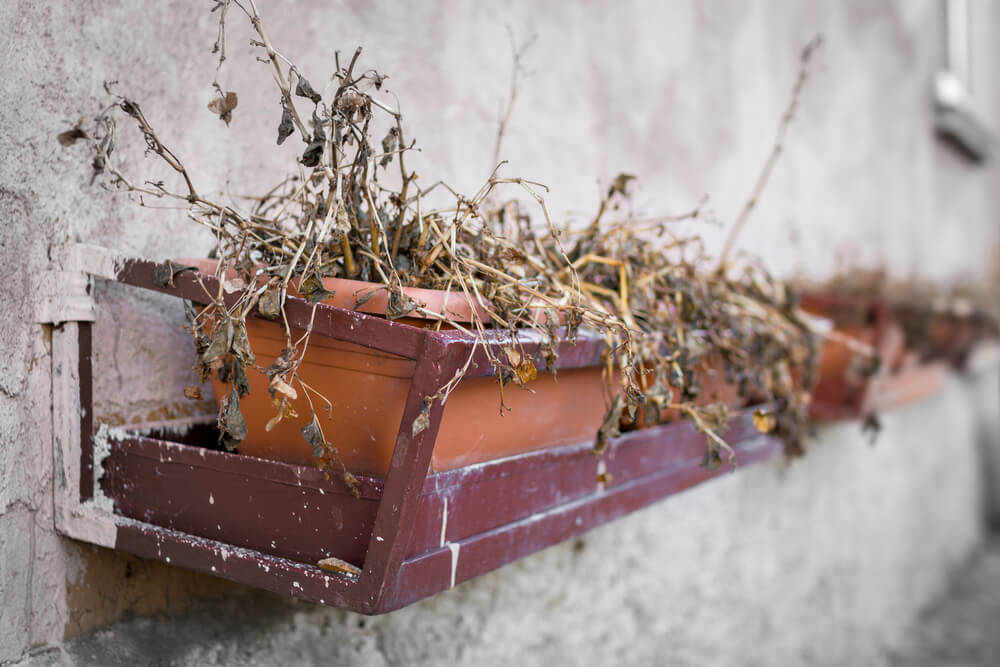 After the summer months, it is not uncommon to be left with numerous pots and hanging baskets with dead or fading plants. These plants can still be rescued if added to a better environment. There are several different ways to either reuse these plants or even dispose of them if that is what you would prefer.
If the plants are already dead or fading and you want to dispose of them, then you can simply add them to a compost heap. However, even faded plants can be rejuvenated, therefore it could be worth keeping them. Replanting in a new space and new soil can help to bring a plant from a pot or a hanging basket back to life while adding new beauty to your flower beds.
9 – Build a log pile in borders for wildlife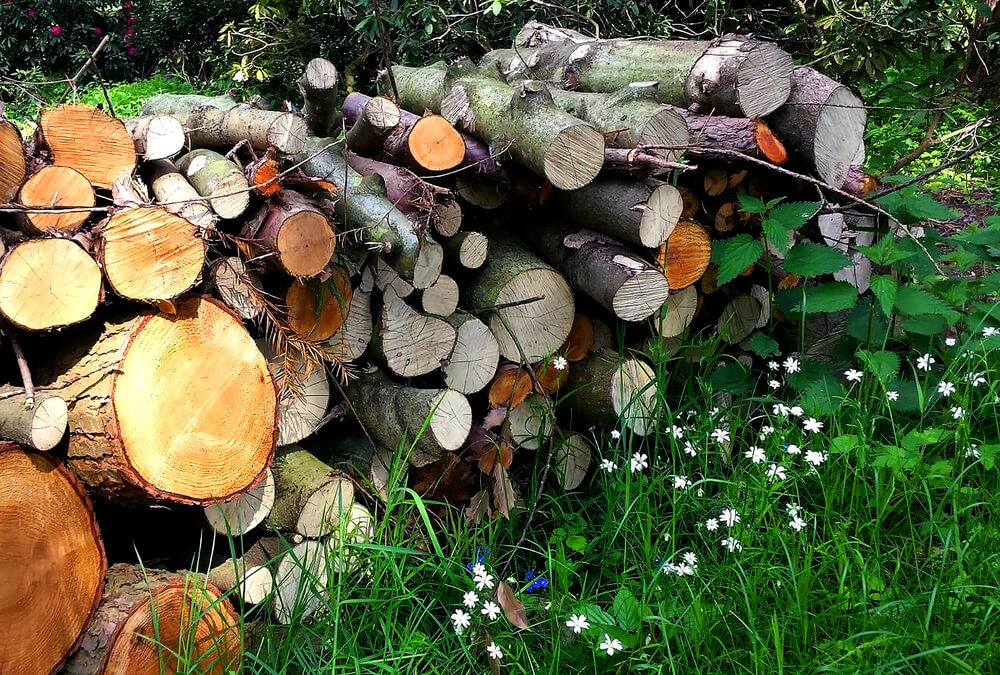 Over a year, wildlife does so much for us and our gardens, especially over the summer months. We believe that it is important to treat and protect the animals that help to protect our gardens especially when the weather conditions become tougher.
Simply building a small log pile in the borders of your garden will help to offer some shelter from the harsh winter conditions. A deadwood shelter will not only protect the wildlife but will also attract wildlife to the shelter and therefore help to keep them safe and healthy.
10 – Protect half-hardy plants from frosts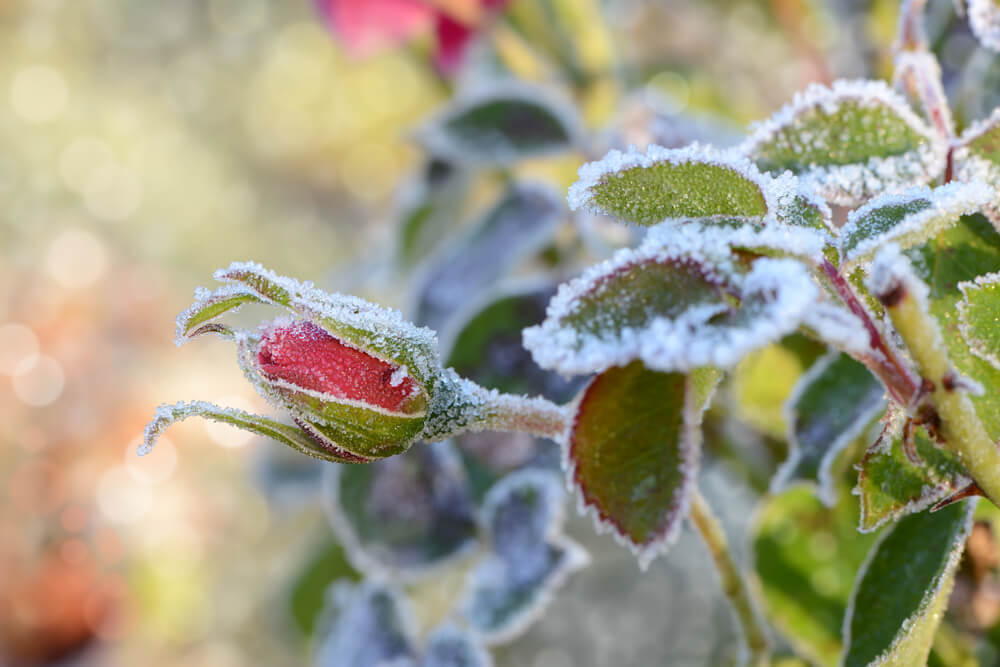 With the warmer weather coming to a close, we become more at risk of experiencing early frosts. Frosting can be hugely dangerous to plants, especially younger plants. That's why it is incredibly important to apply a fleece or a covering at night to protect plants from harsh frosts.
Frosts can be extremely dangerous, and can often be forgotten about especially when summer has only just drawn to a close. The danger of frosts comes as it freezes the water inside the plant which then expands the water. This can then cause a break in the cell wall making it far harder for the plant to carry vital sap, which could result in the plant's death.