The summer holidays are only a matter of weeks away so your children will start to have more and more time on their hands. It is super important for both their physical and mental health to get them outdoors and active.
Believe it or not, getting the kids in the garden and outside while involving them in gardening activities and gardening projects is a phenomenal way of keeping your young children entertained. The extra benefit is that it does not involve any televisions, game consoles or any form of technology. As an activity it is also extremely inexpensive, all you need is a couple of pairs of gardening gloves, a watering can, a few gardening tools like a trowel and a wheelbarrow to unlock a whole lot of fun for the whole family.
Gardening Projects For Kids
There are so many simple and easy gardening ideas for children that will help them to develop their gardening and life skills. Such as:
Grow Your Own Fruit & Veg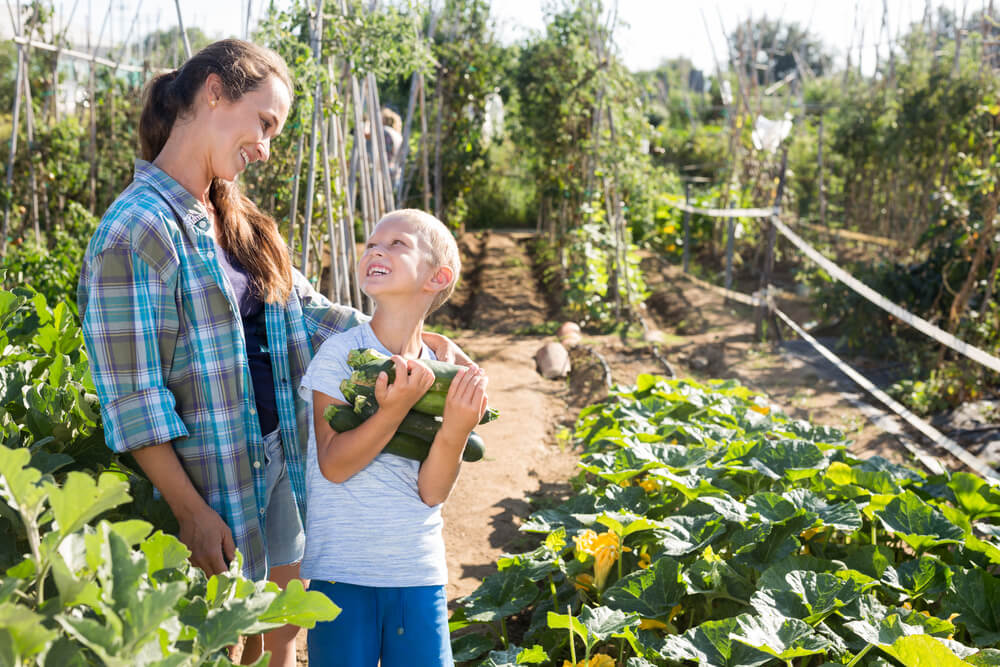 This is an incredibly simple and fun activity to get your kids involved in the garden. Planting seeds of the vegetables and nurturing and taking care of them while they grow is an activity that takes very little time out of the day but allows your children to understand the importance of taking care of things and being organised. Gardening is not just about the growth of produce or plants, there are so many lessons that can be learnt through it.
Growing your own fruit and veggies is a very rewarding outdoor activity. There is truly nothing better than sitting down at the dinner table knowing that you and your little gardener have grown and nurtured the produce that you are eating.
DIY Plant Pots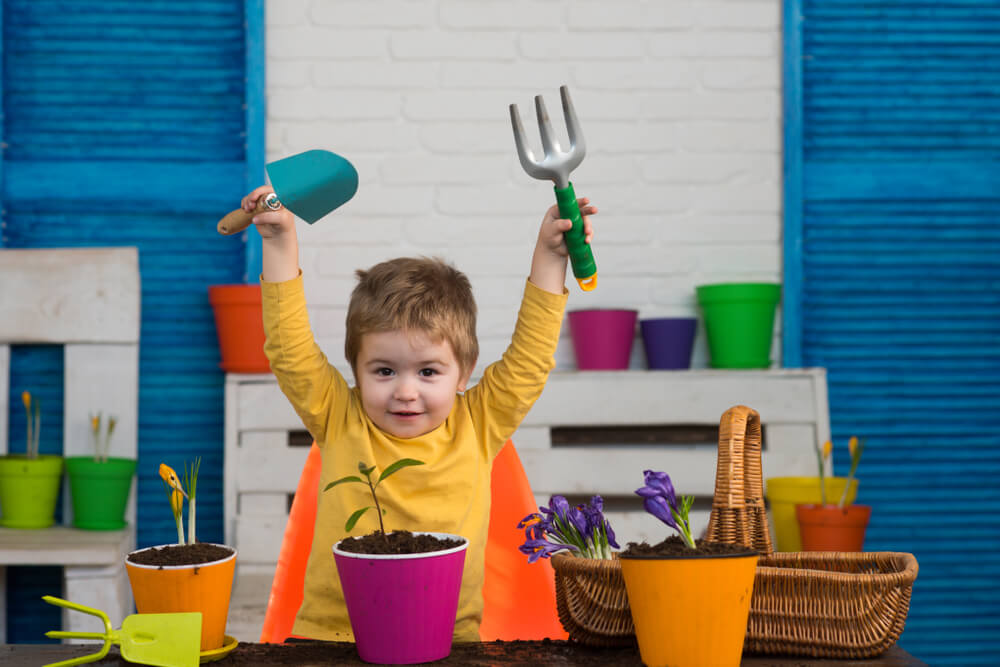 This is a fun and creative way to introduce your children to gardening and add to their gardening sets. It allows them to be completely creative and expressive through customising their very own plant pot that they can then use for seeding. In addition to this, it also helps them to recognise their pots when maintaining and looking after the plants. This gives them more accountability when tending to their plants.
Weeding The Garden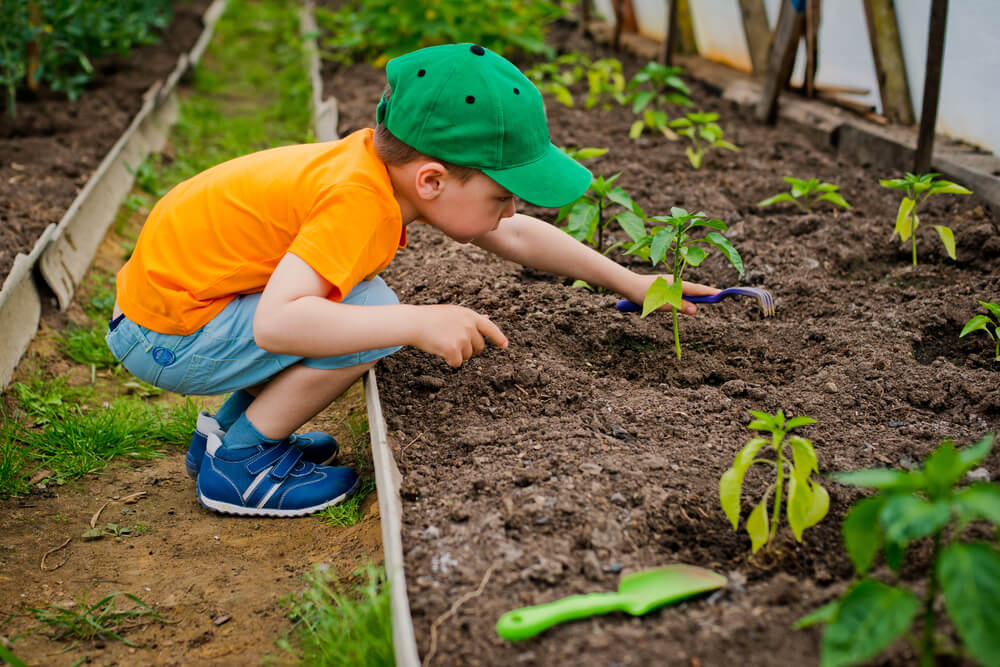 Weeding the garden is one of the simplest tasks that need to be done within an outdoor area. For this reason, it is a brilliant responsibility to give your kids while keeping the task very fun and easy. All that is needed is a pair of gardening gloves and they can get to work pulling the weeds out by hand making sure that the weeds do not get the chance to harm other plants in the growing season.
Make Wildflower Seed Bombs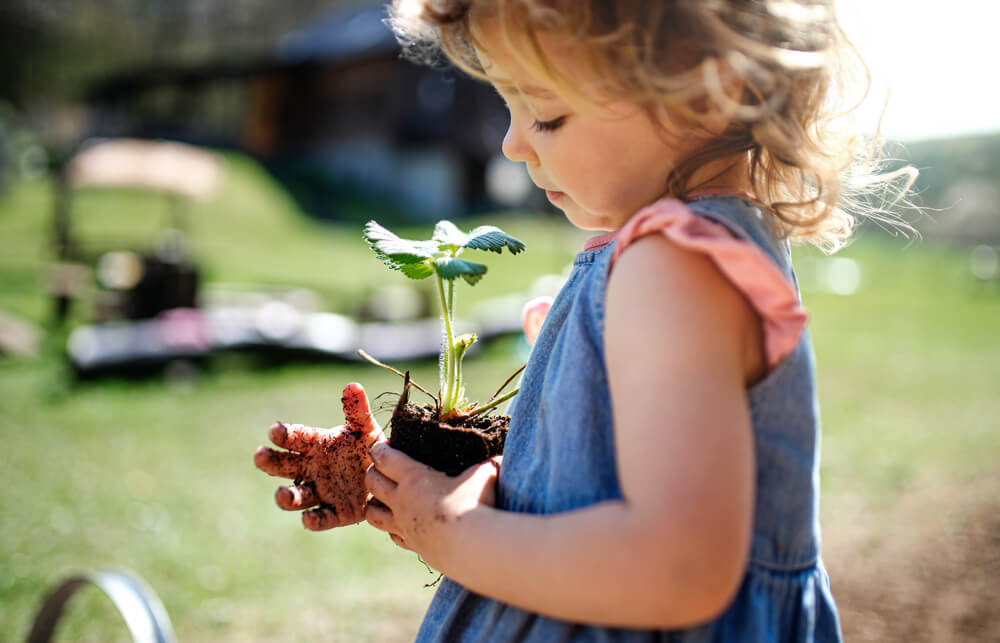 To create these phenomenal wildflower seed bombs you need three handfuls of compost and one handful of flower, to make it stick together add a small amount of water. Then shape into balls and roll through your chosen seeds. Once dry, add them to your garden borders and watch them sprout over time into a beautiful display of wildflowers.
Make A Bird Feeder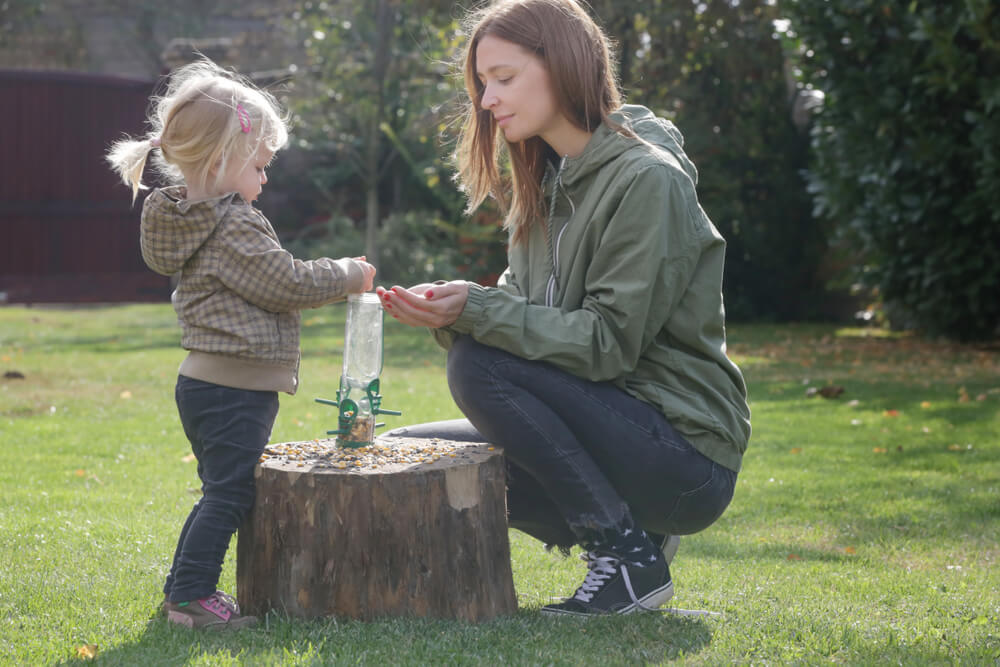 Children not only love the outdoors, but they also love animals. In the summer months, birds need our help with feeding as they work tirelessly to raise their loved ones and also try to keep on top of their energy levels. So setting out bird feed for them can be incredibly important.
In the summer birds need food that is packed with energy so that they can fuel their busy days. These foods are the perfect addition to summer bird feeders:
Sunflower Hearts
Mealworms
Fruit and other leftovers
Create A Small Cress Garden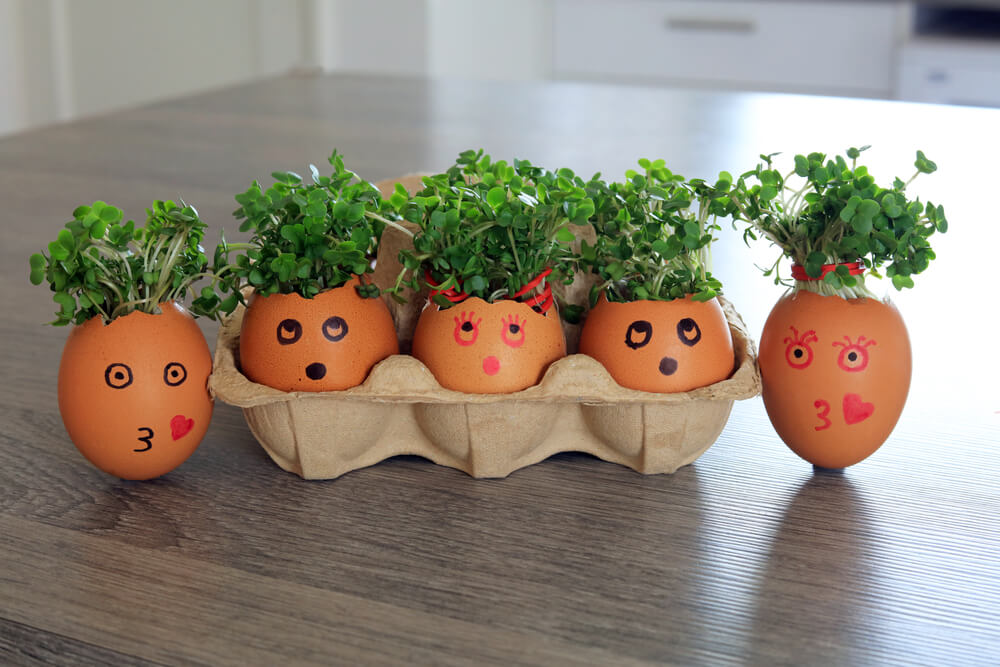 Again this is a very easy and creative way to introduce your kids to gardening.
You want to have an empty egg shell with the tops neatly off. The kids can then decorate this however they want.
Then add a wet cotton wool bud inside each egg and sprinkle them with cress seed.
Place them in a well-lit area and in just a few weeks you will have beautiful cress growing out the top of your customised egg.
To conclude, gardening truly is for the whole family. It is a tremendous way to spend quality time with your children over the summer holidays that also provides them with so many benefits and skills. However, gardening is not just a hobby for the holidays, it is a hobby for life.
Children's gardening also allows them to become goal-driven as it teaches them incredible values that they will take away and adapt in their everyday lives and as they grow and mature into young adults and adults.
There are so many different gardening kits and gardening books out there that can help you and your children along your gardening journeys. You can also check out our other blogs for some monthly gardening tips and other gardening news.