With summer coming up, people are looking for different ways to decorate their outdoor areas. Topiary is a traditional garden decor that has been utilised in gardens all over the world for centuries. These stunning plants allow you to snip and shape them into any shape you may desire, creating a three-dimensional masterpiece.
While topiary can be used and look stunning in all seasons, spring/summer is where our gardens are being utilised most and therefore making sure that your garden looks its best is of utmost importance. Topiary is perfect for completely transforming your garden with very minimal effort.
There are a huge number of different plants that are used and suitable for topiary, all with different looks, shades, and characters. In this article, we will discuss the best plants for topiary and why they are the best.
1 – Buxus Sempervirens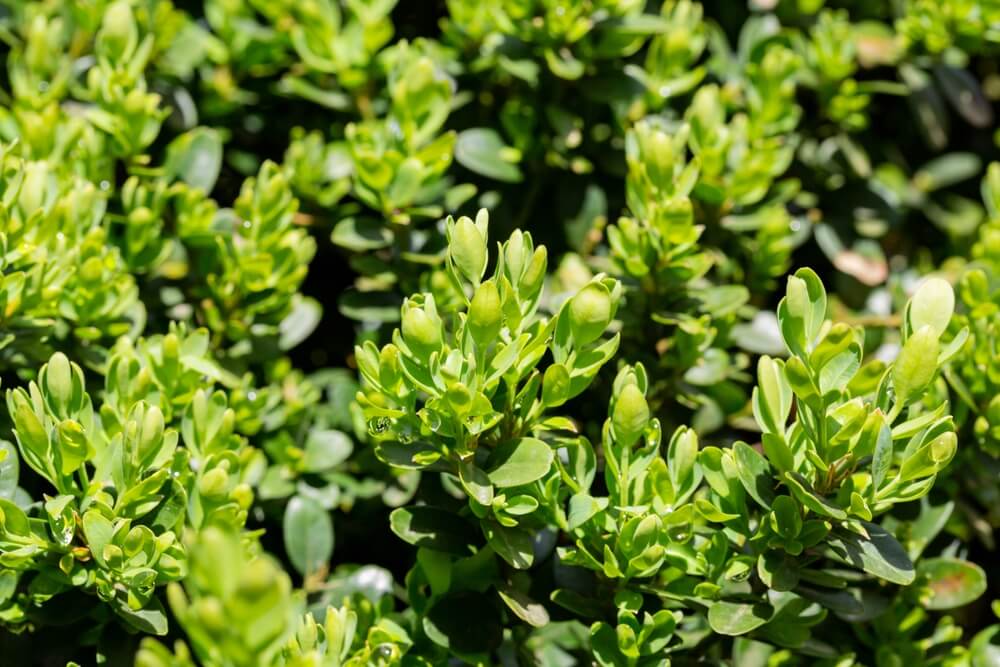 Buxus sempervirens and more specifically buxus sempervirens balls are super popular when it comes to topiary plants, and it is clear to see why. Their densely layered small leaves make them a phenomenal choice for topiary. It allows them to be perfectly shaped however you may want and still look full and phenomenal.
Its stunningly dense and luscious green foliage not only responds amazingly to snipping and shaping but can also transform your garden through its vibrant beauty. Its popularity stems from the fact that it is dense, large, evergreen as well as slow growing. This means that the maintenance is far lower than for a plant that grows more quickly.
In order to maintain the beauty of the stunning plant you should keep on top of its general maintenance. When adding these balls to your garden it is vital that you water well until the roots are fully established. You should also fertilise in the early spring months like march/April and then prune in July before tidying in the autumn months.
2 – Ilex Crenata
Ilex crenata, also known as Japanese holly, is a stunning box substitute that is a hugely popular choice for topiary. This stunning, slow-growing evergreen plant has beautifully small and dark green leaves. They also grow beautiful white flowers and shiny black fruits in the summer which helps to further accentuate the beauty and character of the topiary.
This stunning plant is mostly known in the UK as the perfect topiary plant thanks to its compact growing habits and small leaves leaving it looking full at all times. This also helps the plant to be shaped easily. In the Uk, we tend to see the plant shaped as a cloud tree, which has been crafted to replicate Japanese art. So whether you are after an Ilex Crenata cloud tree or any other form of topiary, it is very easily shaped.
These particular trees perform best in well-drained but moist soils and are in need of full sun or part shade. So the positioning of your plant and staying on top of watering and general maintenance are hugely important for the plant's performance. In addition to this, you should prune Ilex Crenata in the early spring months.
3 – Laurus Nobilis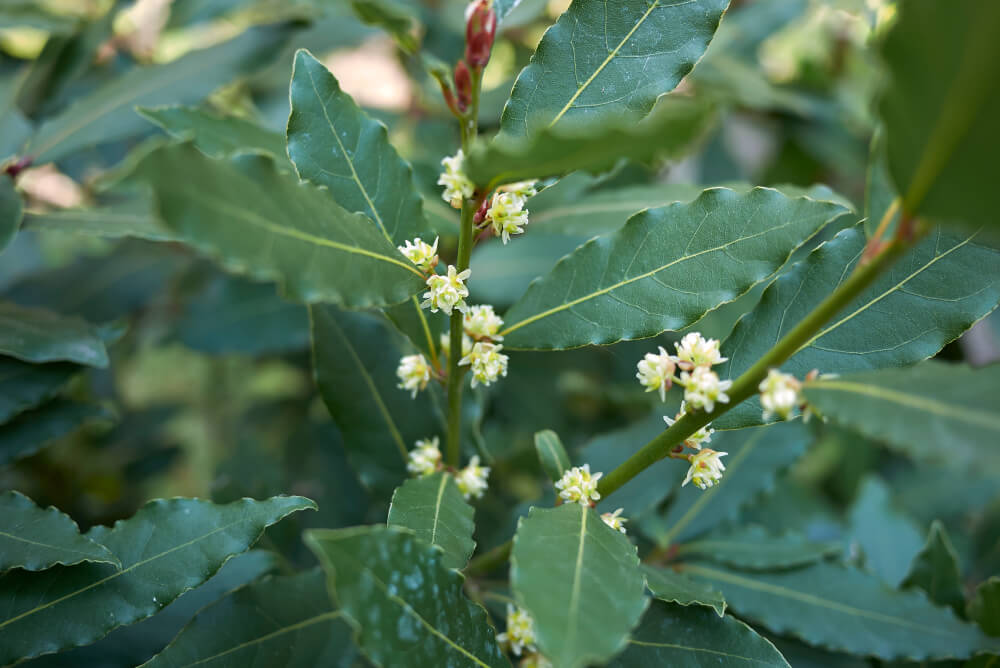 Laurus Nobilis, also known as the bay tree, is a beautiful evergreen plant which is hugely popular in the world of topiary. The plant can either be planted in the ground or in containers depending on what aesthetic you would like in your garden space. As with all other topiary plants, Laurus Nobilis leaves have deep dark foliage that can be easily clipped and shaped to create stunning decorations around your garden.
This particular topiary plant can be typically found gracing patios, doorways or driveways. Unlike most other topiary plants, the bay tree has long but narrow leaves. While this is not traditional for topiary, the long fragrant leaves add a different character that's sure to look stunning on any exterior. Despite their length, they can still be shaped perfectly and maintained with a regular trim.
The plant can actually be for either outdoor or indoor use and can therefore thrive in typical household temperatures. Simply watering the plant moderately whilst being careful not to overwater the plant will help the Laurus Nobilis to thrive. The plant grows moderately quickly, therefore it is super important to keep on top of the shaping of your plant in order to keep it at your desired height and size.
4 – Holly Tree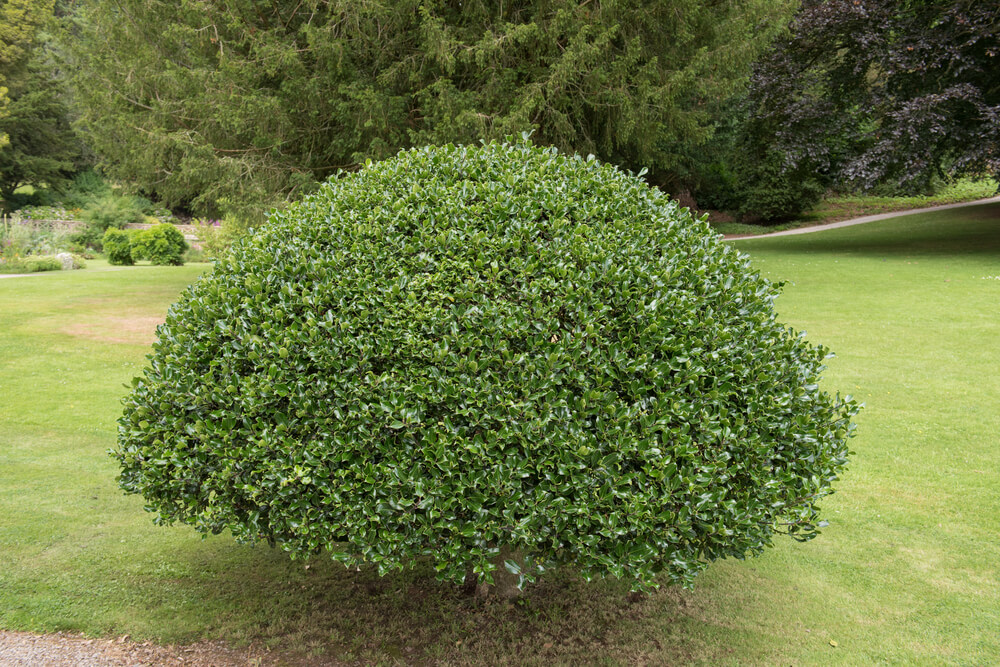 As one of the very best overall plants in the UK, holly is undoubtedly one of the best plants for topiary. Its stunning gloss green leaves partnered with its stunning red berries truly make the holly tree a phenomenal topiary plant and decoration for your outdoor space. This stunning plant can be shaped in any way you may desire to create your dream topiary.
In addition to its undeniable beauty, the holly tree is also incredibly slow growing and therefore perfect for shaping and maintaining. This means that once you have your perfect size and shape, you will not have to do much trimming.
In order to stay on top of your stunning holly topiary you should perform a trim annually in the early to late summer. The tree only needs to be trimmed once a year due to the fact that it is very slow growing. Other faster-growing plants would need a trim more often than holly.
5 – Photinia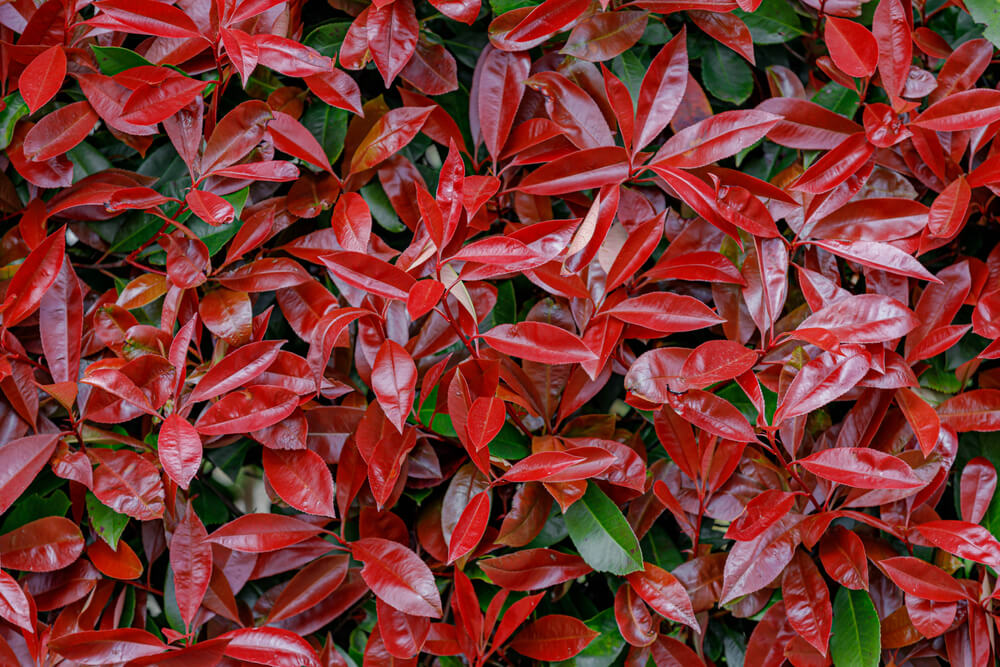 Photinia, also known as Red Robin, is a hugely popular evergreen shrub in the UK and is also commonly used for topiary. The leaves have the stunningly unique ability to change colours as the seasons change. In the early summer months, the leaves turn a stunning red until the last winter when they turn back to a stunning deep green. They can also produce white flowers in the summer months which just accentuate the beauty of the plant.
This stunning plant is a medium-fast grower and therefore does not need a huge amount of upkeep. Simply trim and shape your Photinia topiary multiple times a year to keep your desired shape and size. The plant is also exceptionally hardy and drought resistant meaning that it can go unattended for extended periods of time.
Photinia grows best in moist yet well-drained soils, however, is not very picky about the soil type it needs to stay healthy. The plant also benefits from a good amount of sunlight. Make sure to water regularly over dry periods as it can be susceptible to drying out.
6 – Euonymus
This is a gorgeous evergreen shrub that comes in a variety of different shades from grey-green to yellow-green. These different shades allow Euonymus to stand out from other topiary plants that simply have green foliage. In addition to its phenomenal beauty, the plant is also slow growing and very compact, two things that make it a phenomenal choice for topiary.
The fact that the plant is extremely dense and has slow growth means that it is far easier to shape and also that once you have gotten your desired shape and size, there is very little maintenance due to very little growth. So no matter what shape you want, it can be very easy to achieve with this particular plant.
Water thoroughly only when the top half an inch of soil is dry to the touch. In addition to this, it could be very beneficial to fertilise every 4 – 6 weeks from early April up until mid-September with a balanced water-soluble fertiliser product.