Are you self-isolating, working from home or just missing the holiday season? Well, we have just the thing to brighten up your day and make it a little less blue and a little more green…
January 17th 2022 is officially the saddest day of the year. The third Monday in January is known as Blue Monday as it's said to be when the financial pressure of Christmas looms over us, the weather is at its worst and the New Year's resolutions we set are beginning to diminish. But by no means does that mean it has to be a sad day for you. Why not try to make Blue Monday 2022, the best Blue Monday yet. Plants are beautiful, elegant and also powerful, a lot more than you would think. Whether it be box ball plants, lemon trees or olive trees, they can make your Blue Monday a little more green.
As a result of the pandemic, a lot of people will be spending their Blue Mondays cooped up at home, whether it be isolating or working from home. It's the perfect time to start a hobby and create a greener environment. Gardening is not just for a day; You nurture and watch these plants grow throughout time and create a new lifestyle. It is also said by many to have hugely positive effects on both physical and mental health. A study based on research in four San Francisco hospitals that 79% of patients felt more relaxed and calm after spending time in their garden.
Physical Benefits Of Plants And Gardening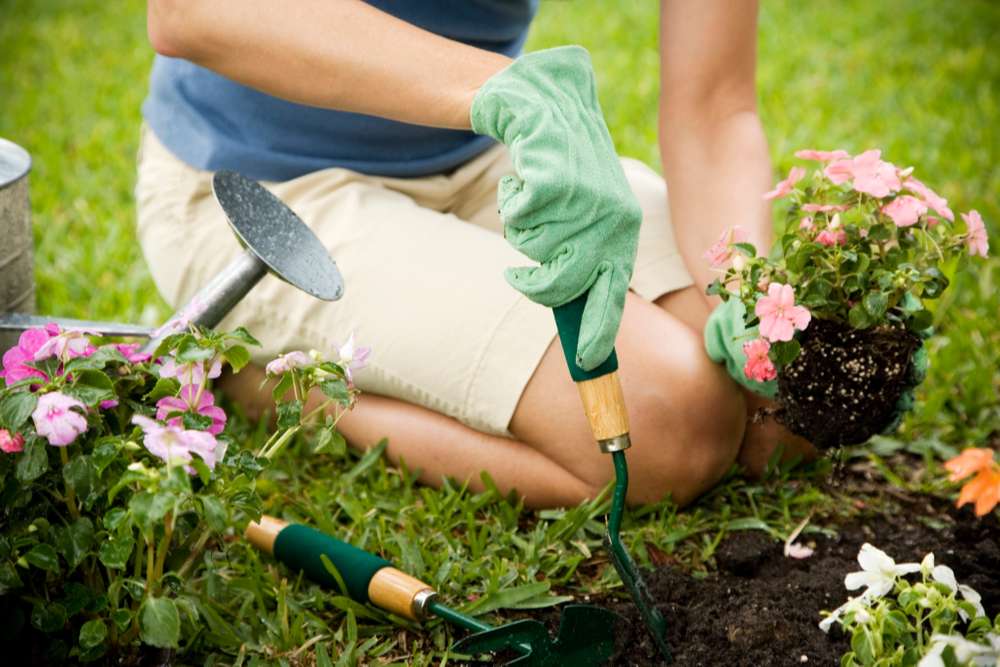 In such trying times, physical health is vital to maintaining the proper function of the body and making sure the immune system is at its peak. Having plants in your outdoor environment, or any close environment is a brilliant natural way of increasing the quality of the air that you are breathing in. The plants can eradicate harmful organic compounds and as a result, release back into the environment, much cleaner and purer oxygen. Cleaner air comes with huge benefits like improving mood, reducing stress, better sleep and increased energy levels. All have the ability to put you in the best possible mindset to challenge this Blue Monday.
Gardening also can, both directly and indirectly, increase the physical activity of an individual. While working from home or self-isolating it is very common to go through prolonged periods of inactivity. Low activity can result in decreased motivation levels, low energy and negative moods, all things we should be trying to avoid if we don't want to fall into the Blue Monday trap. Working with plants gets you up, outside and active. Gardening is such a simple way of incorporating physical activity into your daily routine in a fun and self-fulfilling way.
Gardening and working with plants also helps to encourage healthy eating for individuals. Over the festive period we all tend to care less and less about what we are putting in our bodies, and well why should we, it is Christmas after all. However, on the contrary, January is the perfect time to adopt new, healthier habits when it comes to food. In 2019, one survey found that more than half of Americans wanted to be healthier – 59% wanted to exercise more, 54% said they would eat healthier, and 48% resolved to lose weight. With growing and maintaining your produce comes the want to eat what it is you are growing. This, therefore, means people are adding healthier fruits and veg into their daily diet. These fresh foods have huge benefits on the function of the body and your overall health.
Psychological Benefits Of Plants And Gardening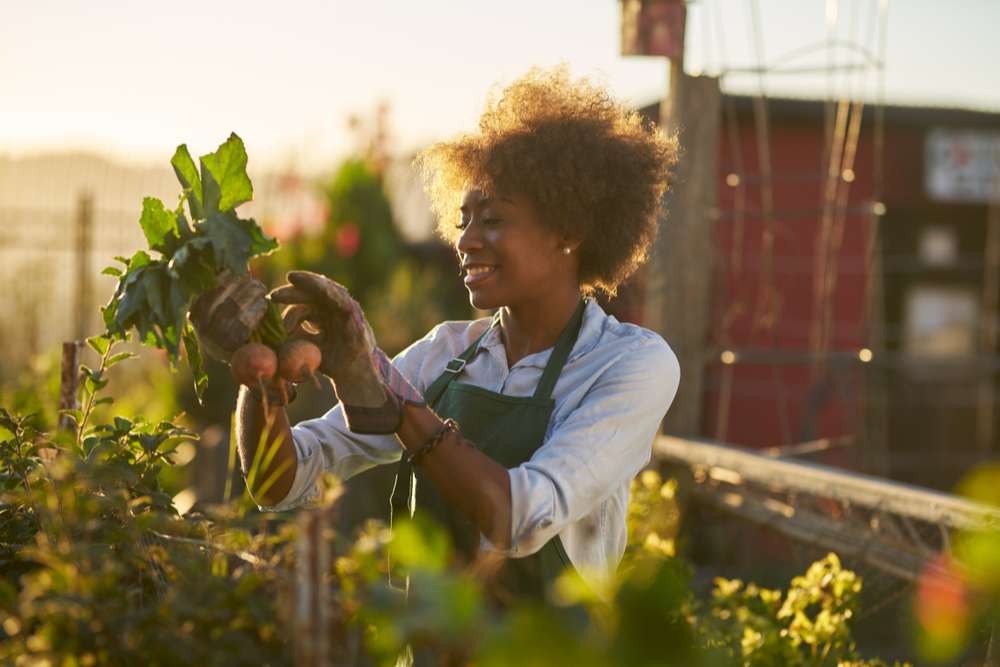 Blue Monday can weigh heavily on the mental well-being of an individual. Especially in an already difficult pandemic life, times can be tough and taxing on the mind. According to the Mental Health Review Journal, gardening can reduce stress and improve mood while also alleviating the symptoms of anxiety and depression.
Being surrounded by nature and plants helps everyone to feel happier. Being outside, exposed to vitamin D and taking part in physical activity helps to release the feel-good chemicals dopamine and serotonin in the brain.
Regardless of whether it is online, indoors or outdoors looking at plants is a tranquil activity that can be an amazing tool to help clear the mind. Whether it's smelling the sweet aromas of a lemon tree or admiring the unique box ball plants; Gardening allows the mind to focus on immediate tasks, and in doing so forget about any negative thoughts you may have been experiencing. Blue Monday can be filled with anxiety as we are almost pressured to have a horrible day. But it is up to us to not let a commercialised ploy be at our detriment. Gardening and being around plants, in general, is also said to have a positive effect on attention span. A study in the 'American Journal of Public Health' showed that green settings significantly reduce symptoms of ADHD.
Low self-esteem is worryingly common in this day and age, as everyone is comparing themselves to the idea of the ideal. It's hugely important to step away and have breaks from the sometimes toxic technology that we all use daily. Getting outside, growing your lemons, trimming your box ball plant, growing fresh produce are welcome distractions from the inauthenticity we are surrounded by online. Most people would not even know what Blue Monday was if it wasn't so glorified on social media.
4 Quick Ways To Challenge The Norm This Blue Monday
Get outdoors – Getting outdoors in nature can have huge benefits on both your mental and physical health.
Having a hobby – Having a hobby allows you to forget all the stresses of life and focus on the now.
Eating healthy – Maintaining a healthy diet helps you to feel the best you can both mentally and physically.
Put down your phone – Stay away from the negative Blue Monday bravado on social media. Keep your mind clear.
If we were to ignore all the bravado and social media glorification, then this so-called 'Blue Monday' is just like every other Monday we have during the year. We do not wake up at a different time, and we do not go to sleep at a different time. Gardening is not just an activity to make your 'Blue Monday' greener. It has the unique ability to make your whole life that little bit greener. Anyone, any age, can get involved. It's readily available, not too strenuous and an amazing way to switch off from all life's stresses.
The positive effects gardening can have on an individual's mental and physical well being are undeniable. Individuals have the chance to focus on, maintain and achieve goals in a relaxed environment all while getting you outdoors and active, both things this crazy pandemic life has taken away from many of us. With a huge community of gardeners worldwide, it doesn't have to be an individual activity if you don't want it to be. That's the truly amazing part about working with plants and gardening, there's no pressure.