With spring now here, summer is truly just around the corner. Why not give your garden a much-needed makeover and give yourself the perfect outdoor sanctuary to relax in this summer. 
Spring is the perfect time to start piecing together your dream garden so that it's in full bloom and peak beauty during the summer months.
With summer officially back on in 2022, make the most of it and invite your friends and loved ones around to soak up the sun in style. We have waited nearly 2 years for a proper summer, so why waste any time. Use these simple steps to prepare now and get your garden looking amazing for the summer season.
Add Some Topiary
Add some class to your garden this spring with some elegant topiary. Whether it's Buxus balls, Buxus cones, Buxus spirals or some tall topiary trees, they are all perfect for adding some uniqueness and character to your garden. There are so many different types of topiary that you can choose from so no matter the size of your outdoor area, you can add some elegance.
Topiary is the perfect way to add elements of architecture and shape to your garden without having to build proper foundations. The things that can be done with topiary are endless, you can place and shape it exactly how you want in order to best suit the design of your stunning garden environment and many other fantastic design features to bring your garden to life.
Topiary used well is guaranteed to blow your guests away and to help you truly fall in love with the outdoor area that you have created.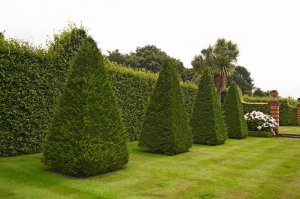 Planting Fruit Trees
Who doesn't love fresh fruit in the morning on a hot summer's day? Add some fruit trees into your garden and freshen up your lives and your outdoor environment ready for summer 2022.
Feel like you're on holiday as you smell the sweet aromas of the lime, lemon, and mandarin trees planted throughout your garden (how to grow orange and lemon trees in the UK). Fruit trees help to add an exotic, sweet and colourful element that will truly transform your outdoor space.
They are a welcome addition to any garden. They enrich the senses through their breathtaking colour, gorgeous scents and ability to provide the freshest fruit. What's better than being able to walk into your garden and pick a supply of mouth-watering fresh fruits.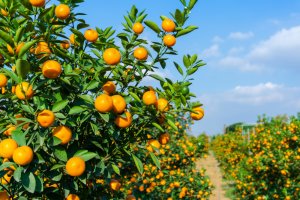 Plant Colourful Flowers
When you think of summer, you think of bright colours. Mirror this in your garden and plant numerous beautiful flowers that will help to tie your garden together and add that final wow factor.
Spring is the perfect time to think about how you want your garden to look in the summer. Plant your flowers now and be sure your garden is at peak bloom for the fast-approaching summer months.
There are so many flowers that popularity flourishes in the summer months, mostly down to their beautifully bright and refreshing colours. Some of the most popular summer flowers include sunflowers, dahlia, marigold, and zinnia (according to this House Method study).
Care For Your Lawn
Your lawn is arguably one of the most important features of a garden, it's the first thing that anyone notices when they step outside and into your garden. So to achieve an impressive garden, it's important to start with an impressive lawn.
Spring is a crucial time for your lawn. The days are still wet but the temperature begins to rise. These are the conditions that weeds thrive in so you must keep on top of your lawn by regularly cutting, aerating and treating it (more tips on how to look after your lawn this spring).
No matter how big or small your lawn may be, keeping it looking fresh will truly help to transform your garden and help to accentuate all the other features in your garden.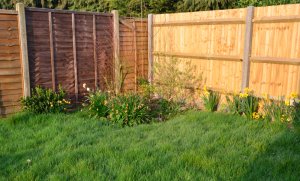 Water Features
I think everyone can agree that water features are a welcomed addition to any garden. They help to create a peaceful and serene atmosphere, perfect for helping you to unwind in the sun this summer.
Water features in your garden do not have to be big nor do they have to be particularly grand. Smaller water features can create just as much of an atmosphere as the most gargantuan features. They are perfect at making you feel like you are relaxing in a beautiful foreign oasis.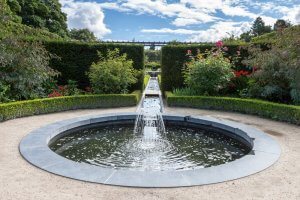 Everyone desires a beautiful outdoor sitting area to bask in the summer sun, but not everyone is willing to put in the work to achieve their dream garden. These 5 simple steps are sure to completely transform your outdoor environment into a beautiful summery oasis that you will never want to leave.
After waiting 2 years for an unrestricted, uncompromised summer, let's make the most of this year.